"THE WRONG MAN is a MASTER CLASS in storytelling. By the end, each song's refrain weaves around each other in a true display of songwriting prowess. Just BRILLIANT."
-VARIETY
"SPINE-TINGLING. GOLAN's score is spiced with hooks that dig into the memory."
– THE NEW YORK TIMES 
"There hasn't been original music this ARRESTING on the New York stage in years."
– THE WRAP
NOW ON SALE
THE WRONG MAN is a new musical by multi-platinum singer-songwriter ROSS GOLAN that reunites HAMILTON's Tony award winning director THOMAS KAIL & three-time Tony award winning orchestrator ALEX LACAMOIRE.
The wrong man meets the wrong woman in the wrong place at the wrong time. Set in Reno, Nevada, THE WRONG MAN is the story of Duran, a man just scraping by who is framed for a murder he didn't commit, told through poetic lyrics and haunting melodies.
ROSS GOLAN's concept album of THE WRONG MAN will be released in Summer 2019. A multi-platinum songwriter, artist, podcast host, and advocate, Ross has written hits for artists spanning multiple genres including ARIANA GRANDE, JUSTIN BIEBER, MAROON 5, CHARLIE PUTH, FLO RIDA, LADY ANTEBELLUM, SELENA GOMEZ, PINK, MICHAEL BUBLÉ, IDINA MENZEL and more.
The Newman Mills Theater at
THE ROBERT W. WILSON
MCC THEATER SPACE
511 W 52 ST
NY, NY 10019
BOX OFFICE HOURS
MON-SUN 12PM – Curtain
Production Info
Run Time 90 min / NO INTERMISSION
NO LATE SEATING / NO RE-ENTRY
WARNING: This production includes flashing lights and a gunshot.
Please Note
All tickets will incur a $2 facilities fee. An additional $5 service fee will apply to orders made online or over the phone.
Our box office is cashless. All purchases must be made by credit/debit card.
Got Questions?
Please contact us
(646) 506-9393 or
audienceservices@mcctheater.org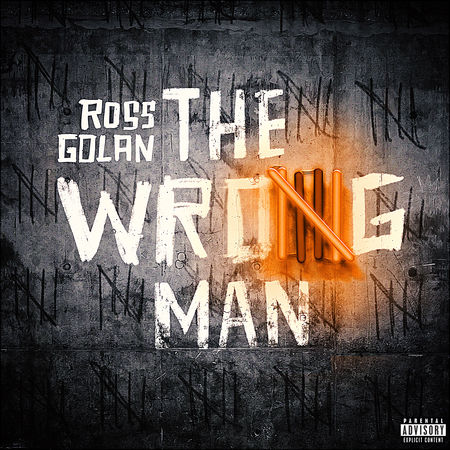 CREATIVE TEAM
scenic design by RACHEL HAUCK
costume design by JENNIFER MOELLER & KRISTIN ISOLA
lighting design by BETSY ADAMS
sound design by NEVIN STEINBERG
hair & make-up design by TOMMY KURZMAN 
music director TAYLOR PECKHAM 
music coordinator MICHAEL AARONS
production stage manager JASON PACELLA 
casting by TELSEY + COMPANY
Multi-platinum songwriter has penned hits for Ariana Grande, Maroon 5, Justin Bieber, Nicki Minaj, Charli XCX and more
The premiere of the musical is one in a series of significant events that will bring this exciting new work to life this year, including the release of a concept album on Interscope Records. An animated concept film, based on the album and directed by Golan and John Hwang, will have its World Premiere at the Tribeca Film Festival and an album of the same name will be released at a date TBA.
Ross Golan has written hit songs for artists spanning multiple genres, including Ariana Grande, Justin Bieber, Maroon 5, Charlie Puth, Flo Rida, Lady Antebellum, Selena Gomez, Pink, Michael Buble, Idina Menzel and many more.
The concept album on which the musical will be released on a date TBA. Golan performed songs from the album live, to a sold-out crowd, at SXWS earlier year.
Want access to our full 2023/24 season? 
Click to YES to learn more about all the exclusive benefits for
SUBSCRIBERS & PATRONS
THE ROBERT W. WILSON MCC THEATER SPACE