Let's Talk Series
Creating space for conversations that matter.
Join us for our for post-show TALKBACKS with artists and AUDIENCES CONVERSATIONS moderated by MCC staff held following select performances and for SPECIAL EVENTS aimed at provoking conversation and public engagement.
TALKBACKS
Post-show Q & A's launch you into a lively exchange of ideas with the artists, creative teams, and cast members who bring our productions to life. Ask a question or sit back and take in the moderated discussion. Together, you'll explore the most essential questions raised by our work.
AUDIENCE CONVERSATIONS 
If you crave theater that demands your attention and continues to stir up conversations long after the performance has ended, you're not alone. Audience Conversations are moderated by the MCC Talkback team and provide the space for people to come together to discuss, share, and unpack their experiences with our work.
FREE PANELS
Our monthly panel discussions bring together guest experts, community leaders, and peers to explore important issues relevant to our times or raised in our work. Panels are free and open to the public, even if you haven't seen our work.
TWITTER CHATS
Twitter chats launch conversations inspired by our work online where everyone is welcome to join the discussion in their own unique way, even if you haven't seen the work onstage. Ask a question. Retweet. Like. It's up to you.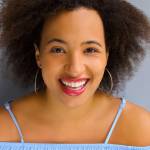 IANNE FIELDS STEWART
talkback facilitator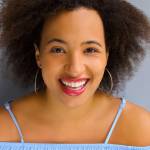 IANNE FIELDS STEWART
talkback facilitator
Ianne Fields Stewart (pronouns: they/them/she/her) is a Black queer nonbinary transfeminine New York-based storyteller working at the intersection of theatre and activism. When Ianne is not performing (their first love), Ianne continues to develop their theatrical consulting business which spans from talkback facilitation  to teaching artistry to community outreach and organizing. Their work has taken them to MCC, LCT3, Rattlestick Playwrights Theatre, Playwrights Horizons, Music Theatre Factory, NYC charter schools, and the Rose M. Singer Center on Riker's Island. Ianne is also the founder of The Okra Project ( https://bit.ly/2P3lFGE ) which hires Black Trans chefs to cook healthy and culturally specific meals for Black Trans People in their homes or community centers if they're experiencing homelessness.

WHY MODERN PLAYWRIGHTS ARE TURNING TO THE CLASSICS FOR INSPIRATION
In a panel discussion at MCC Theater, playwrights Jordan E Cooper, Halley Feiffer, Kate Hamill and Lucas Hnath gathered to explore the topic of modern works inspired by the classics, and provided some insight into their fascination and intent.

THE ART OF RESILIENCE
It is no industry secret, that theater companies support an ecosystem of artists, craft persons, trades people, administrators and more, who work together to create and support the production of plays on stage. When the severity of the global pandemic descended on the arts community, stage lights across the country went dim. In this three part series, we discover how the organizations, met the challenges and transitioned from another day in the theater into uncharted territory!
Want access to all of our digital content? 
Click to YES to learn more about all the exclusive benefits for
SUBSCRIBERS & PATRONS
THE ROBERT W. WILSON MCC THEATER SPACE