FreshPlay is back in a whole new way and a fresh crew of playwrights ready for their words to be heard! For the first time ever, MCC will be hosting a week long online FreshPlay Festival. With a Festival Pass, audience members will be able to view the five FreshPlay new plays, on demand. Throughout the week, you can also catch Instagram interviews with the young playwrights. So join us for this FRESH take on FRESHPLAY!
The FreshPlay Festival merges the voices and creativity of youth company members with the experience of professionals, creating provocative, innovative and fresh theater. This year, the FreshPlay Festival will focus on the workshop process with five original plays penned by Playwriting Lab writers. These young scribes will work with a roster of professional directors, actors and alumni from the Youth Company's Acting Lab.
FreshPlay Festival staged readings are FREE of charge and will be taking place virtually on our Freshplay Festival On Demand Portal.  
This year's playwrights are Genesis A. Barthelemy, Anja Jimenez, Destiny Rivera and Christel Robinson.
Festival creative team includes FreshPlay Artistic Lucy Thurber, FreshPlay Associate Artistic Director, and directors Julissa Contreras, Amara J. Brady and Victor Cervantes Jr.
ABOUT the YOUTH COMPANY
The MCC Theater Youth Company is a free, after-school program for New York City high school students interested in developing their acting and dramatic writing skills. Within a creative, challenging, and supportive environment, teenagers from five boroughs participate in weekly workshops (Labs) led by professional theater artists.
THE PLAYWRIGHTS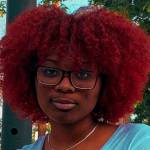 GENESIS JAY BARTHELEMY
Playwright
Genesis Barthelemy is a Brooklyn Native with a deep infatuation for the arts. Genesis is an early high school graduate with a passion for everything she does. She is strong-willed and very outspoken about her views on social justice and mental awareness. In her spare time, she loves to roller-skate and read books about the what-ifs and the maybes. Music inspires her to write about the unspoken truths that surround her environment. She uses her writing as an avenue to enter fully into the room and express the emotions that remain unsaid. This is her third year as a member of the MCC Playwriting Lab after writing her first play "Untold Truths" at thirteen. She wrote FRAGMENTS OF THE MIND in this year's FreshPlay Festival and is thrilled to be an actor in Christel's play WHY WE RUN. She will forever be grateful for Lucy Thurber and Ren D Santiago for pushing her to see her potential, allowing her to enter the room fully as herself and giving her family not by blood but by chance.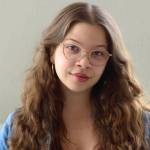 ANYA JIMÉNEZ
Playwright
Anya Jiménez is a writer, singer, and actor. She is currently a Senior Drama major at the Professional Performing Arts School. Her writing has previously been recognized by the Scholastic Arts and Writing Awards, the Blank Theatre Young Playwrights Festival, the Eugene O'Neill Young Playwrights Festival, and the Lucille Lortel Young Playwrights Festival. She's super proud to work alongside such brilliant young playwrights and incredible teaching artists, and honored to be part of the MCC family. Shoutout to Ren, Lucy, David, Denise, and Tricia!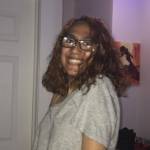 DESTINY RIVERA
Playwright
Destiny Justine Rivera, a puertorriqueña born and raised in The Bronx NY. She is a new and up and coming singer songwriter and now playwright can be added to the list. Destiny is an alumni of MCC's youth company Performance Lab as well as the Ambassadors pre-professional development program.  Being a part of this playwriting crew this year was an experience that she could not and will not regret. She thanks both Ren Dara Santiago  and Lucy Thurber for pushing her throughout the year and allowing her to take up space.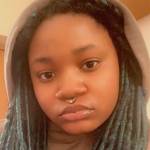 CHRISTEL ROBINSON
Playwright
Christel Robinson is a writer, actor, visual artist, and social activist. She is an alumni of the MCC Theater Company's Youth Performance lab and is currently a member of their Playwriting lab. She is also a First-year Psychology and Performing Media Arts major at the College of Arts and Sciences of Cornell University. Christel graduated from Bard High School Early College II in 2020.
Festival FAQ
If you have a question that has not been answered below, don't hesitate to contact us using the emails provided below.
Purchase Path
Can I share my log-in with my friends and family?
Yes, multiple people can be watching on the same login at once!
Where can I watch the videos after receiving my digital festival pass?
After you have booked your free festival pass, you can visit https://ondemand.mcctheater.org/ to access the FreshPlay Festival portal and enjoy the shows. Be sure to log-in with the same email you used to book your pass, this will unlock access to the shows.
Viewing Experience

How much time do I have to watch each show?
Each of the shows is available for four (4) days after their premiere date, in accordance with union rules.
How do I know when a show is available for viewing?
Every show is available for viewing at Noon ET on their premiere date.
It's Okay, FMK and Fragments of the Mind stream Mon, August 16th – Thur, August 19th.
The Butterfly Effect and Why We Run stream Wed, August 18th – Sat, August 21st.
Are the shows family friendly?
While the shows are written by students, the content often varies in subject matter and language. Some of the productions use strong language and deal with strong sexual themes. Please refer to each show description for more information.
How many times can I watch a show?
You can watch a show as many times as you would like during the four day period it is available. Shows expire at 11:59pm ET on the fourth day, and will not be available after that time.
Troubleshooting

I selected a video but it is not playing for me. What can I do?
Try refreshing your page and making sure you're logged in. If you are still having issues, please email boxoffice@mcctheater.org
Learning More and Supporting our Programs

How can I support the education programs at MCC?
To make a tax deductible donation, you can either add on a donation when reserving your Festival Pass, email sstevens@mcctheater.org Or call the Development Department at (212) 727-7722 ext. 233
Where can I learn more about Education at MCC Theater?
You can learn more about our Education programs by visiting https://mcctheater.org/education/ and contacting us at education@mcctheater.org
Want access to our full 2023/24 season? 
Click to YES to learn more about all the exclusive benefits for
SUBSCRIBERS & PATRONS
THE ROBERT W. WILSON MCC THEATER SPACE