DIRECTOR'S NOTE
The Butterfly Effect is an exploration of finding safety in love and power in vulnerability. We follow Reina and Andre, friends who discover their passion for each other through their passion for music. Destiny spent the week building on the character backgrounds to highlight the contrast between their personal lives, and the magic that manifests when they come together. The result is a series of intimate moments that use humor and brutal honesty to validate the tenacity required to be in a relationship, while opening the door to tenderness. This script is in it's early drafts yet the dynamics of vulnerability at play are grounded in a beautiful story of permission and bliss. 
Julissa Contreras
CAST AND CREATIVE TEAM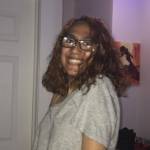 DESTINY RIVERA
Playwright
Destiny Justine Rivera, a puertorriqueña born and raised in The Bronx NY. She is a new and up and coming singer songwriter and now playwright can be added to the list. Destiny is an alumni of MCC's youth company Performance Lab as well as the Ambassadors pre-professional development program.  Being a part of this playwriting crew this year was an experience that she could not and will not regret. She thanks both Ren Dara Santiago  and Lucy Thurber for pushing her throughout the year and allowing her to take up space.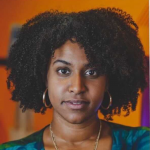 JULISSA CONTRERAS
Director
Julissa Contreras, Dominicana from the Bronx, is the creator / host of the "Ladies Who Bronche" podcast and creator of the YouTube hit "Shit Spanish Girls Say". She is a storyteller, writer, poet, actor, community builder, and educator. Julissa worked in the nonprofit industry for over 10 years both in theatrical and youth development capacities and continues to bridge the two worlds to create dialogue and art that reflects society's overlooked voices through advocacy. In all of her work, Julissa focuses on elevating necessary dialogue through creating connected experiences.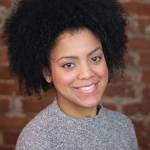 MASSIEL ARMENGOT
Reina
MASSIEL ARMENGOT trained at the New York Conservatory for Dramatic Arts, where she was able to work on many plays such as Motherfucker with the Hat as Veronica, A Street Car Named Desire as Stella, and Crimes of the Heart as Meg. Upon graduating Massiel performed with the New York Shakespeare Exchange short play series, Estrogenius Short Play Festival, Prisoners Tongue as Hero and many more. As a poet she has performed all over NYC, spoke some good words at the great Nuyorican Poets Cafe. She is a member of the epic "Barz" family founded by Daveed Diggs and Rafael Casal housed at the legendary Public Theater.Currently she is studying at the Freeman Studios and is a member of the incomparable Dominican Artist Collective.Massiel is looking forward to auditioning for drama MFA programs January 2022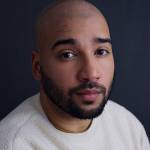 GERMAINNE LEBRON
Audre
Germainne is a NYC Bronx Native and his credits include: ARE YOU THERE? Humana Festival of New American plays 2020, Fifth Third Bank's A Christmas Carol and Dracula. Eight Tales of Pedro at The Secret Theatre; O's Confederados and Lucha Libre at Columbia University's Schapiro Theater; River Rouge at The Lenfest PAC at Columbia University; Elvira: The Immigration Play at Collaboraction Theater Company; Much Ado About Nothing at La Plaza Cultural Community Garden; King Lear at The Brick Theatre. Tours: Julius Caesar, a regional tour with Stages on the Sound; Hamlet and Dead Man's Cell Phone with Red Monkey Theater Group regional tours. Additional Credits: LeBron is a proud graduate of The City College of New York and The Borough of Manhattan Community College and alum of The Actors Theatre of Louisville PTC group 19/20.  GermainneLebron.com.
Want access to our full 2023/24 season? 
Click to YES to learn more about all the exclusive benefits for
SUBSCRIBERS & PATRONS
THE ROBERT W. WILSON MCC THEATER SPACE