DIRECTOR'S NOTE
When we talk about abuse and assault we often find ourselves at a loss for how to support and sustain survivors. As a survivor of sexual abuse myself I have seen the confusion on peoples face when the topic comes up or when I expose myself to their listening ears. It's frightening, but there's also a moment of compassion and understanding when you come across someone with a similar lived experience. It's not a trauma bond-not yet at least- but it is a unique knowing.
This week I had the privilege of working on this play with playwright Genesis "Jay" Barthelemy and our amazing team to explore what a relationship built on a shared knowing of that trauma could look like. Exploring what happens when we allow others to love us when we are not yet ready to love ourselves. And maybe most importantly how love from another person can teach us how to love ourselves. Jay is a brilliant young writer and has some things to say that might help us all learn how to heal through love.
Amara Brady
CAST AND CREATIVE TEAM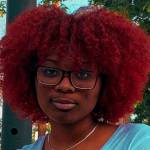 GENESIS JAY BARTHELEMY
Playwright
Genesis Barthelemy is a Brooklyn Native with a deep infatuation for the arts. Genesis is an early high school graduate with a passion for everything she does. She is strong-willed and very outspoken about her views on social justice and mental awareness. In her spare time, she loves to roller-skate and read books about the what-ifs and the maybes. Music inspires her to write about the unspoken truths that surround her environment. She uses her writing as an avenue to enter fully into the room and express the emotions that remain unsaid. This is her third year as a member of the MCC Playwriting Lab after writing her first play "Untold Truths" at thirteen. She wrote FRAGMENTS OF THE MIND in this year's FreshPlay Festival and is thrilled to be an actor in Christel's play WHY WE RUN. She will forever be grateful for Lucy Thurber and Ren D Santiago for pushing her to see her potential, allowing her to enter the room fully as herself and giving her family not by blood but by chance.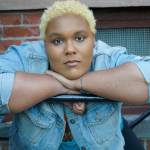 AMARA JANAE BRADY*
Director
Amara (She/Her/Hers) is a generative artist & cultural dramaturg from Chicago. At the crux of her artistry is uplifting Black women and connecting underserved communities to theatrical experiences. Acting: Wine in the Wilderness (Roundabout), Abduction (Atlantic Theater Co.), This Is Where We Go (MCC), Bernarda's Daughters (The Lark), Annie Golden: Broadway Bounty Hunter (Barrington Stage Co.), NYTW, 54 Below, Joe's Pub & others. She's a member of Iconis & family. Playwriting: This is Where We Go (MCC), Last Ones First (Crux VR in association with Blair Russell Productions); When We Were gods (Blackboard collective + Kervigo Ensemble); Manic Pixie Dream Girls Aren't Black (The Parsnip Ship), The Wickedness of Men or Love Songs for the End of the World (MTF + Broadviews on Broadway); inaugural member of the Showdogs playwriting collective, and a member of SHECreates NYC's Myths and Legends program. Her work has been staged at The Drama League, The Dramatists Guild, Joe's Pub, and The Wow Cafe Theatre. Producing: Theatre Communications Groups National Conference (2019). NYT's Critic Pick, Jillian Walker's SKiNFoLK (Assistant Producer). YouTube series, 'Skinny & White' Aren't Character Traits. In This Paper I'll Explain. Resist, check your privilege, & then give some space to Women of Color & Trans Folx. Ashé to the ancestors. All Power to all people. Website: https://linktr.ee/ajbrady Instagram: @bradynotthebunch
*The Actor appears through the courtesy of Actors' Equity Association, the Union of Professional Actors and Stage Managers in the United States.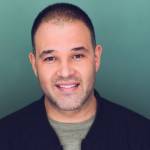 ERICK BETANCOURT
Lue
ERICK BETANCOURT Off-Broadway: Signature Theater: Jesus Hopped the 'A' Train dir: Mark Brokaw. Our Lady of a 121st dir: Phylicia Rashad. The Public: Julius Caesar & Romeo Y Julieta. St. Ann's Warehouse: Shakespeare Trilogy dir: Phyllida Lloyd. La Mama: Last Days of Judas Iscariot dir: Estelle Parsons. Other theater credits: A.R.T.NY: The World Premiere – The Assignment. Regional: Trinity Repertory Company: World Premiere – The Prince of Providence. Film: Life After You, 11:55, Missing William. TV: "Blue Bloods" (Guest Star Recurring), "New Amsterdam" (Recurring), "For Life" (Recurring) "Blacklist:Redemption," "Broad City," "Law & Order SVU," "Master of None," and "Sneaky Pete." Education: BFA: URI. MFA: Actors Studio Drama School. Erick received the 2020 Theater Hall of Fame/Emerging Theater Artist award. He is also a Lifetime Member of the Actors Studio and a proud member of the LAByrinth Theater Company.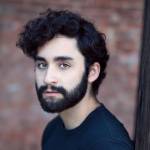 DANIEL FOSTER
Angelo
Daniel Foster (he/they) is an actor, writer and mover residing in Brooklyn looking forward to his first experience at MCC Theater. A graduate of NYU Tisch '17 and recently from the National Theater Institute '21, he loves collaborating on new works that uplift underrepresented communities. Artists he has enjoyed working with include Lucy Thurber, Jenna Worsham, Ren Dara Santiago, Victor Cervantes Jr., Adesola Osakalumi and Jim Parsons. He is repped for Commercial/Voiceover by Stewart Talent and enjoys flowers, dresses and painting in his spare time. www.danfoster.info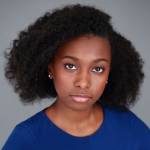 RAVEN JACKSON
Parker
Parker is played by Raven Jackson. Raven is an MCC alumna who is thrilled to be a part of "Fragments of the Mind." Raven has been working hard to advance her acting career since the pandemic. She has completed several projects and is eager to complete more.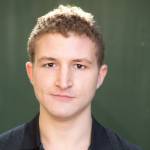 OLIVER PALMER
Saint
Theater: Whole of You (Cino Nights/Rising Phoenix Rep dir. Daniel Talbot), Holy Ghosts (Theatre East dir. Judson Jones), American Buffalo (Dorset Theater Festival dir. John Gould Rubin), Two Gentlemen of Verona, Titus Andronicus, Henry V, All's Well that Ends Well, Much Ado About Nothing (Shakespeare in the Square), Tv: Blue Bloods, Daredevil, Orange is the New Black Education: NYU Tisch/Stella Adler. More at olivercpalmer.com.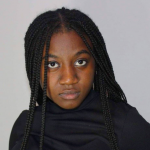 MIMA PIERRE
Logan
Mima Pierre is a young, black Brooklyn native who's forming a pathway for herself in the theater community. She is a Brooklyn Youth Company and Playwriting alumni with MCC, and is eternally gratefully for the opportunities she's received. Special thank you to Denise, Lucy, Ren, and Tricia for always pushing her to new heights, giving her the space to be authentically herself, and giving her the family she wouldn't give up for anything.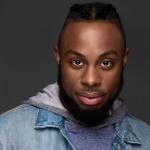 TRAVIS RAEBURN
Eli
Travis Raeburn is a New York City actor, as well as a recent graduate of SUNY Purchase's Acting Conservatory (BFA). After graduating from Fiorello H. LaGuardia High School (Drama) in 2016, he has gone on to be featured in a national commercial for MasterCard USA, a live Pop Tarts commercial on Twitter, and a live-stream run of Phoenix Theatre's Henry VI as the titular character. Since 2018, Raeburn has also has co-starred in films such as First Match and Civic Mind — most recently obtaining his first recurring television role on the Hulu series, Wu-Tang: An American Saga.  Raeburn is forever in endless gratitude and debt to his mother and grandmother for their endless love and support. He would like to thank family, friends, and predecessors for allowing him to stand on their shoulders. Black lives have and always will matter. His website is https://travisraeburn.com.
STAGE MANAGER- KATIE CHEVREN
*The Actor appears through the courtesy of Actors' Equity Association, the Union of Professional Actors and Stage Managers in the United States.
Want access to our full 2023/24 season? 
Click to YES to learn more about all the exclusive benefits for
SUBSCRIBERS & PATRONS
THE ROBERT W. WILSON MCC THEATER SPACE