DIRECTOR'S NOTE
"Everyone has a story" is a common phrase that I've heard many times in my life. It's so common because the statement, while simple and short, holds truth. Indeed, every individual on the face of the planet does, in fact, have a story. The highs and lows of a person's life comprises, colors and characterizes one's own life journey. At times, there are people, activities, and situations that one runs to for fulfilment in some way. Conversely, there are some moments and experiences that an individual is eager to run away from for a relief, an escape or even a better life. Young people in today's society are living in a fast-changing world and sometimes face daunting challenges in their personal lives that impact who they are, how they view themselves, as well as who they hope to be in the future. Christel Robinson's brilliant play, WHY WE RUN explores this through the lens of six teenage characters who are navigating through different family, friendship and relationship dynamics that involve many current hot button issues, such as race, privilege, sexuality, violence, education, and wealth. It pulls back the layers in these characters' lives to reveal the circumstances they are running from, who they run to or hope they could, but most importantly, with depth, answers the question as to why they run.
Collaborating with this outstanding young playwright, Christel Robinson, throughout the workshop process has been an absolute joy for me. Christel is a talented writer, who is a keen observer of human beings and the joys and struggles they experience in life. This important skill is exemplified in the story, as well as, in the honest, vulnerable and sharp dialogue in the amazing play, WHY WE RUN. Throughout our week working together, I marveled at the focused way Christel approached the creative process to bring her play to life in this reading. She was forthcoming and open in her conversations with the cast, as well as myself. This golden opportunity to direct the reading of WHY WE RUN provided me with a chance to work with a promising young writer and expand as a creative theatre artist. And for that, I am truly and forever grateful. Enjoy the presentation of this exciting new play!
Ashley C. Turner
CAST AND CREATIVE TEAM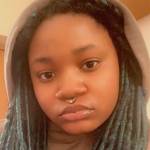 CHRISTEL ROBINSON
Playwright
Christel Robinson is a writer, actor, visual artist, and social activist. She is an alumni of the MCC Theater Company's Youth Performance lab and is currently a member of their Playwriting lab. She is also a First-year Psychology and Performing Media Arts major at the College of Arts and Sciences of Cornell University. Christel graduated from Bard High School Early College II in 2020.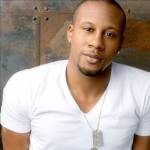 ASHLEY C. TURNER
Director
Ashley C. Turner (Director, A.E.A., SAG-AFTRA) Mr. Turner is native of New Orleans, LA and proud graduate of Howard University where he received his B.F.A. in Theatre Arts. Ashley, also received classical theatre training at the British American Drama Academy at Oxford University in England. He made his New York City stage debut under the direction of theatre icon, Woodie King in the New Federal Theatre Off-Broadway production of The Fabulous Miss Marie starring Tony winner Tonya Pinkins. Recently, Ashley performed in the solo play, Freaky Dee, Baby at The Williamstown Theatre Festival in Massachusetts. Other theatre credits include: My Brother's Keeper, Do, Wager, When We Left, The Engagement(NYC);The More Things Change, Freefall, Five on the Black Hand Side(Los Angeles, CA); Iola's Letter, Who's Afraid of Virginia Woolfe?, Timbuktu, Romeo and Juliet, Hieroglyphic Graffiti, The Shadow Box(Washington, DC). Film/TV: The Let Out Guys. Also, Mr. Turner is a teaching artist with the educational theatre company, Creative Arts Team. For the past few years, Ashley has engaged students across NYC by using theatre to explore issues that are important to them and the world in which they live.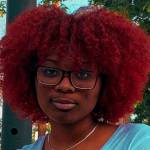 GENESIS JAY BARTHELEMY
Key(Sha)
Genesis Barthelemy is a Brooklyn Native with a deep infatuation for the arts. Genesis is an early high school graduate with a passion for everything she does. She is strong-willed and very outspoken about her views on social justice and mental awareness. In her spare time, she loves to roller-skate and read books about the what-ifs and the maybes. Music inspires her to write about the unspoken truths that surround her environment. She uses her writing as an avenue to enter fully into the room and express the emotions that remain unsaid. This is her third year as a member of the MCC Playwriting Lab after writing her first play "Untold Truths" at thirteen. She wrote FRAGMENTS OF THE MIND in this year's FreshPlay Festival and is thrilled to be an actor in Christel's play WHY WE RUN. She will forever be grateful for Lucy Thurber and Ren D Santiago for pushing her to see her potential, allowing her to enter the room fully as herself and giving her family not by blood but by chance.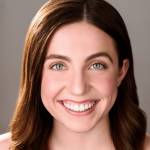 COVI LOVERIDGE BRANNAN
Heaven
Covi Loveridge Brannan is an actress, playwright, and creative producer based in New York City. Selected Acting Credits: Recipe for a Witch Hunt (NY Winterfest, Best Actress Nomination), HERE: An evening of plays by Covi Loveridge Brannan (Italytime Cultural Center), hallelujah (Dixon Place), Marisol (The New School), Our Country's Good (TNS) School), Spring's Awakening (TNS). Covi is a graduate of The New School College of Performing Arts (BFA Dramatic Arts, MA Arts Management & Entrepreneurship). She specializes in eco-theatre as founder of On The Hook and board member of The Kaleidoscapes: an eco-theatre troupe. www.coviloveridge.com / onthehook.info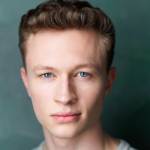 MAX CHLUMECKY
Steven
Max is ecstatic to be performing alongside some incredible actors at MCC to bring Christels play to life! He just recently graduated from Pace University with a degree in musical theatre. Some favorite roles he's played are the Emcee (Cabaret) and Sky Masterson (Guys and Dolls). Most recently, he appeared in Law and Order (SVU) as Steve Lang. Much love to the cast and creative team!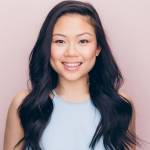 SUMMER GAN
Olivia
Summer Gan is a Malaysian dancer, choreographer and actress. She graduated from the American Musical and Dramatic Academy in New York majoring in Dance Theater on a scholarship from World Dance Movement. Summer choreographed "Thicker Than Water" and "Made In America" at Joe's Pub with TerryandTheCuz and most recently produced and directed "WHY NOT HERE?" a cross-cultural collaboration of live performance and visual art at ILHAM Gallery in Kuala Lumpur.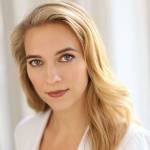 MEL HOUSE*
Jake's Mom
Mel House is an actress, comedian and the creator of the dark comedy digital series HOT ANGRY MOM. Most recently she played a recurring role in the series TRACE ME, and toured internationally with The Baby Monitor–a new play about same-sex parenting. As a classically trained award-winning actress, Mel has shared the stage with Richard Easton, Michael Cerveris, Ally Sheedy, Kathryn Erbe, and can be seen opposite Chad Coleman in Birdie at the Berlin International Film Festival and SXSW 2020. She is a proud member of the Actors Center Company.
*The Actor appears through the courtesy of Actors' Equity Association, the Union of Professional Actors and Stage Managers in the United States.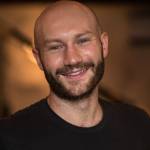 CHAPMAN HYATT
Jake's Dad
Chapman Hyatt is very proud to be in his first production of MCC's Freshplay Festival. He's an alumni of NYU's Tisch School of the Arts BFA,
'17, and previous credits include: Lemonade Mouth (Disney Channel), Pulp Verite (Crystal Skillman), Ugly Little Sister (dir. Daniel Talbott, written by Charlotte Miller), Cino Nights (one act written by Ren Dara Santiago) and The Whole of You (dir. Daniel Talbott, written by Amy Berryman).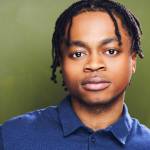 ERIC RUFFIN
Tay(Quan)
Eric starred as Milo in THE TRANSFIGURATION written and directed by Michael O'Shea. The Film was an Un Certain Regard Official Selection at the 2016 Cannes Film Festival, won The Jury Award at The 2017 Dublin Film Festival and was nominated for the John Cassavetes 2018 Independent Spirit Awards. Born in North Carolina, he considers himself a true New Yorker when he and mom moved to Brooklyn when he was 1 years old. Eric started acting in commercials at the age of 7 and made his TV debut recurring as Dylan Bishop in The Good Wife. His other TV credits include: Wu-Tang: An American, 30 Rock, Person of Interest, A Gifted Man.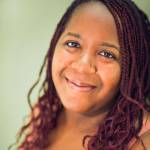 NICOLE SUAZO
Nellie
MCC Theater Youth Company Alumna! Nicole is most known for playing the role of Natalie in Piehole Theater Company's production of SKI END at the New Ohio Theatre. Some of her other credits include: Urinetown, Pippin, Guys and Dolls, Cabaret, High School Musical (as Martha Cox), Primer for a Failed Superpower – Sneak Peek Concert (the TEAM). Music Video(s): "How I Like It" and "No Shame" (Love Songs for the Rest of Us Album) both of which were directed by Rachel Chavkin! Huge thanks and love to all who never stop supporting me! Instagram: @the.awkward.girl
STAGE MANAGER- JUSTIN SANTORY
DRAMATURG- ALEXANDER LAMBIE
*The Actor appears through the courtesy of Actors' Equity Association, the Union of Professional Actors and Stage Managers in the United States.
Want access to our full 2023/24 season? 
Click to YES to learn more about all the exclusive benefits for
SUBSCRIBERS & PATRONS
THE ROBERT W. WILSON MCC THEATER SPACE