JUST ADDED
Join us after the performance on MONDAY, NOVEMBER 21 for a special talkback with Kate Nash, pop icon and composer and star of ONLY GOLD.
WORLD PREMIERE
MUST CLOSE

NOVEMBER 27, 2022
---
Told through a sweeping, transformative fusion of dance and theater, ONLY GOLD is a tale of love — lost, found, and rediscovered. This world premiere celebrates the virtuosic choreography of 3-time Tony Award-winner ANDY BLANKENBUEHLER against a vibrant score by pop sensation KATE NASH.
Set amid the glamor of 1920s Paris, a royal family from a far-off land arrives with the hope that the city's magical spark will rekindle the love between King and Queen, and reconnect Mother and Daughter. But following your heart comes with a price—is it too late to make a change? And what will it cost them along the way?
ONLY GOLD is supported by the Gary Platt Initiative for New Musicals and the Burton A. Zipser and Sandra D. Zipser Foundation.
The Newman Mills Theater at
THE ROBERT W. WILSON
MCC THEATER SPACE
511 W 52 ST
NY, NY 10019
ALL SUBSCRIBERS, MEMBERS, AND PATRONS MUST BE LOGGED IN TO ACCESS THEIR TIX & DISCOUNTS
ESTIMATED RUN TIME: 2 HOURS & 10 MINS with an INTERMISSION
BOX OFFICE HOURS
MON – FRI: 12PM – 6PM

Got Questions?
(646) 506-9393 or
boxoffice@mcctheater.org
COVID POLICY


Please note: Effective August 25, 2022, proof of vaccination will no longer be required of audience members and visitors.
In our continuing efforts to create as safe an environment as possible, we have updated our COVID-19 policy with guidance from the CDC and NYS Department of Health. We are requiring that everyone who visits the Robert W. Wilson MCC Theater Space remain masked at all times while in our theater space.
Masks must be worn at all times in the building. KN95/N-95 masks provide the strongest protection against COVID-19 and are strongly encouraged for audience members.
ACCESSIBILITY
THE ROBERT W. WILSON MCC THEATER SPACE is fully ADA-accessible, including:
Self-opening lobby doors with the push of a button to enter and exit

Elevator access to each floor

Ramp with handrail leading to the Newman Mills Theater

3 Wheelchair-accessible restrooms are available in the main lobby restrooms; 

2 accessible single stalls on the Mezzanine Floor.
Please Note: The Susan & Ronald Frankel Theater is on the ground level.
The option to purchase a wheelchair seat with a companion seat is available for every performance date of every production for each theater. If further accommodations are needed please email audienceservices@mcctheater.org or call our box office at 646-506-9393.
CREATIVE TEAM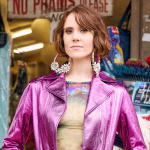 KATE NASH
Music and Lyrics
Kate Nash is a multi-hyphenate Lyricist/Composer/Singer/Actress/Director and platinum-selling recording artist Kate Nash won the BRIT Award at age 17 for her iconic hit "Foundations" and has four Studio Solo Albums produced. She has established a remarkable international career with acting credits including 3 seasons as an Ensemble lead in the Netflix hit series "GLOW," as well as playing her favorite historical figure Boudicca in "Horrible Histories," a killer doll in Simon Pegg's "Truthseekers."  She co-wrote, directed and stars in WILD BITCH (SWSX 2022) with her "GLOW" co-star Rebekka Johnson. ONLY GOLD marks her NY Theatrical debut as both an onstage actor, composer, and lyricist. She is represented by CAA, Margrit Polak Management, and attorney Greg Cimino.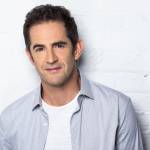 ANDY BLANKENBUEHLER
Co-Author/Director/Choreographer
Andy Blankenbuehler is a three-time Tony Award winner for his choreography in the Broadway productions of BANDSTAND, IN THE HEIGHTS, and HAMILTON, for which he also received London's Olivier Award. Other Broadway credits include BRING IT ON, 9 TO 5, THE PEOPLE IN THE PICTURE, THE APPLE TREE, ANNIE, and the revival of CATS. Upcoming theatre projects include THE SECRET OF SANTA VITTORIA with writer John Weidman and the new musical FIVE POINTS. Recently, Mr. Blankenbuehler's work has been seen on the Emmy Award-winning FX series "Fosse/Verdon," as well as the Universal Studio film of the musical Cats. He made his concert debut with a piece entitled "Remember Our Song" for the Tulsa Ballet Company. As a performer, Mr. Blankenbuehler has danced on Broadway in FOSSE, CONTACT, MAN OF LA MANCHA, SATURDAY NIGHT FEVER, STELL PIER, BIG, and GUYS AND DOLLS. Originally from Cincinnati, Ohio, Mr. Blankenbuehler resides in New York City, with his wife Elly and two children, Luca and Sofia. Mr. Blankenbuehler has received Dance Magazine and Drama Desk Awards for his achievement in the theatre, as well as the 2018 Kennedy Center Honors for his work on the musical HAMILTON.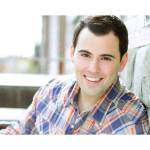 TED MALAWER
Co-Author
Ted Malawer is a playwright and singer from Long Island. He has published five novels with Penguin Random House, and his theatrical work has been commissioned and developed by T Magazine, Atlantic Theater Company, The Public, NYTW, Magic Theatre, Pioneer Theatre Company, and others. A former Lila Acheson Wallace Fellow, Ted has been honored by The Kennedy Center, Lincoln Center, and YoungArts. He has also written for television and received a WGA nomination for "Halston." Ted is a graduate of Columbia University and studied in both the Playwriting and Vocal Arts divisions at Juilliard.
CAST
scenic design DAVID KORINS 
costume design ANITA YAVICH
lighting design JEFF CROITER
sound design NEVIN STEINBERG
hair & wig design TOM WATSON
prop supervisor SAMANTHA SHOFFNER
casting by THE TELSEY OFFICE /  RACHEL HOFFMAN, CSA / LINDSAY LEVINE
production stage manager PAT SOSNOW
arrangements & orchestrations CIAN MCCARTHY
vocal arrangements TOM KITT
additional arrangements & orchestrations ALEX LACAMOIRE
music supervisor MEG ZERVOULIS
music director CYNTHIA MENG
music coordinator MICHAEL AARONS
keyboard programmer RANDY COHEN, RANDY COHEN KEYBOARDS
ableton & drum pad programmer ENRICO DE TRIZIO
LET'S TALK SERIES and SPECIAL EVENTS
Join us for our post-show TALKBACKS  with artists and AUDIENCES CONVERSATIONS moderated by MCC staff held following select performances and for SPECIAL EVENTS aimed at provoking conversation and public engagement. 
WHEN: SATURDAY, NOVEMBER 12
INTERMISSION – FOLLOWING 2 PM MATINEE,
BEFORE 8 PM PERFORMANCE
(Approximately 3:30 – 8 PM)
WHERE: LOBBY OF MCC THEATER
MCC is hosting an event that's helping craft paths for New Yorkers to chase their dreams. Representatives from arts organizations that create space for all artists will be sharing information, and their craft, in the lobby of MCC Theater. Partners include New York City Jewelry Week, Fountain House Gallery, Queer Art Fest, Youth Design Center, and Poetic Theater Productions.
AUDIENCE CONVERSATIONS
Let's Talk: Storytelling through Dance
An open floor to reflect how movement guides our character's journeys through this tale.
THURS, OCT 20 @ 7:00 PM
Let's Talk: Finding Fulfillment
Open space for reactions on how both the characters seek fulfillment within their given roles and how major life events can cause us all to reassess.
SAT, NOV 5  @ 2:00 PM
Let's Talk: Love and Romance
A forum on how the character's relationships are impacted once their worlds are turned upside down.
THURS, NOV 10 @ 8:00PM
Let's Talk: Adapting Music for the Stage
A conversation on the music of Kate Nash, the magic of making pop music theatrical, and the ever-changing definitions in musical theater.
SAT, NOV 19 @ 2:00PM