"HALLEY FEIFFER writes like a MIXOLOGIST inventing the PERFECT COCKTAIL."
-THE NEW YORK TIMES
"CLEVER, FUN, with a WONDERFUL SENSE of GAIETY."
-VARIETY
"A RIOTOUS¹, BREATHTAKING², 95 MINUTES"
-¹TIMEOUT NEW YORK, ²THE WRAP
The struggle is real for Olga (REBECCA HENDERSON), Masha (CHRIS PERFETTI), and Irina (TAVI GEVINSON): siblings who are NOT super thrilled to be stuck in rural Russia circa 1900 (laaame).
In HALLEY FEIFFER'S contemporary reimagining of Chekhov's Three Sisters, we follow the joys and heartbreaks of one lovably dysfunctional family over the course of several pivotal years in a world that proves to be eerily similar to the one we live in today. Directed by TRIP CULLMAN, this new black comedy tackles the absurdity of the privileged class and the power of love in a fresh twist on a classic tale that reveals itself to be far more relevant than, like, ever before.
Presented in association with Williamstown Theatre Festival
Susan & Ronald Frankel Theater at
THE ROBERT W. WILSON
MCC THEATER SPACE
511 W 52 ST
NY, NY 10019
Production Info
Run Time 90 min / WITH NO INTERMISSION
NO LATE SEATING / NO RE-ENTRY
WARNING: STRONG LANGUAGE, GUNSHOTS
CLOSED AUG 17, 2019
"CHEKHOV'S skeleton is given a MEAN GIRLS makeover – COLORIZED and CONFETTEID."
-THE NEW YORK TIMES
"MOSCOWx6 gets right TO THE HEART. SMILEY FACE."
-NEW YORK STAGE REVIEW
"NO ONE makes dark comedy with the SAVAGERY of HALLEY FEIFFER."
-THE NEW YORK TIMES
"GENUINELY, AFFECTINGLY SILLY."
-NEW YORK STAGE REVIEW
"With a THRILLINGLY REBELLIOUS spirit, FEIFFER paints life in the absurd light it deserves and makes the choice to LAUGH instead of cry."
-THEATER MANIA
"NEVER have the three Russian sisters be so FUNNY FUNNY FUNNY."
-THE WRAP
Creative Team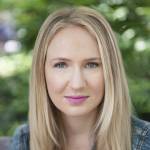 HALLEY FEIFFER
playwright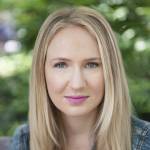 HALLEY FEIFFER
playwright
Halley Feiffer is a writer and actor. Her plays include I'm Gonna Pray For You So Hard (Atlantic, OCC Nom.), A Funny Thing Happened on the Way to the Gynecologic Oncology Unit at Memorial Sloan Kettering Cancer Center of New York City (MCC), How To Make Friends and Then Kill Them (Rattlestick) and The Pain of My Belligerence, which she recently starred in at Playwrights Horizons. Other acting credits include A Funny Thing Happened… at the Geffen, the Broadway revivals of The Front Page and The House of Blue Leaves (Theater World Award), off-Broadway shows like Tigers Be Still (Roundabout, Drama League Nom.) and film / TV projects like The Squid and the Whale and He's Way More Famous Than You, which she co-wrote with Ryan Spahn. TV writing includes "Mozart in the Jungle" (Amazon), "Kidding," "SMILF," (Showtime) and original pilots for FX and TNT.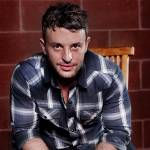 TRIP CULLMAN
director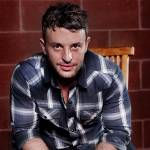 TRIP CULLMAN
director
Trip Cullman (Director) Broadway: Choir Boy (MTC), Lobby Hero (Second Stage), Six Degrees of Separation (Barrymore), Significant Other (Booth). Select Off Broadway: YEN, Punk Rock (Obie award), A Funny Thing Happened On The Way To The Gynecologic Oncology Unit At Memorial Sloan Kettering Cancer Center Of New York City (MCC); Days Of Rage, The Layover, The Substance of Fire, Lonely I'm Not, Bachelorette, Some Men, Swimming In The Shallows (Second Stage); The Pain Of My Belligerence, Assistance, A Small Fire (Drama Desk nomination), The Drunken City (Playwrights Horizons); Choir Boy (MTC); Murder Ballad (MTC and Union Square Theatre), The Mother, I'm Gonna Pray For You So Hard (Atlantic); Roulette (EST); The Hallway Trilogy: Nursing (Rattlestick); The Last Sunday In June (Rattlestick and Century Center); Dog Sees God (Century Center); US Drag (stageFARM); and several productions with The Play Company. London: The Colby Sisters of Pittsburgh, PA (Tricycle). Select regional: Geffen, Alliance, Old Globe, La Jolla Playhouse, South Coast Rep, Bay Street, Williamstown Theater Festival.
scenic design by MARK WENDLAND
costume design by PALOMA YOUNG
lighting design by BEN STANTON
sound design by DARRON L WEST
production stage manager LORI ANN ZEPP
casting by TELSEY + COMPANY/ ADAM CALDWELL, CSA, WILL CANTLER, CSA, KARYN CASL, CSA  
Want access to our full 2023/24 season? 
Click to YES to learn more about all the exclusive benefits for
SUBSCRIBERS & PATRONS
THE ROBERT W. WILSON MCC THEATER SPACE