INSPIRED BY...
A CONVERSATION ABOUT THE CLASSICS THAT SPARK THE PLAYWRIGHTS OF TODAY
SAT JUL 27, 2019 at 5PM
The Newman Mills Theater at the
THE ROBERT W. WILSON MCC THEATER SPACE
511 W 52 ST
"Do you see that tree? It is dead but it still sways in the wind with the others. 
I think it would be like that with me. That if I died I would still be part of life in one way or another."
–Anton Chekhov, Three Sisters
Who knew in the late 19th century that the last few years would bring a second chapter for Nora in A DOLL'S HOUSE PART TWO, or a radical examination of Jo's gender identity in LITTLE WOMEN? Or that over thirty years after the Public's COLORED MUSEUM, we'd be at the same theater watching the spectacular journey that is AIN'T NO MO'? The NYC theater scene is rife with adaptations, re-imaginings, and spin-offs of the classics, so join us in a deep dive into the what motivates playwrights to pay homage to their predecessors. Moderated by playwright/director ROBERT O'HARA, with playwrights JORDAN E. COOPER, HALLEY FEIFFER, KATE HAMILL & LUCAS HNATH in conversation with MCC's MOSCOW MOSCOW MOSCOW MOSCOW MOSCOW MOSCOW.
ABOUT our PANELS
Our monthly panel discussions bring together guest experts, community leaders, and peers to explore important issues relevant to our times or raised in our work. Panels are free and open to the public, even if you haven't seen our work.
MODERATED BY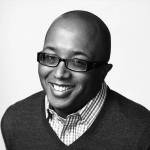 ROBERT O'HARA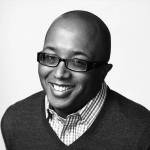 ROBERT O'HARA
Robert O'Hara has received the NAACP Best Director Award, the Helen Hayes Award for Outstanding New Play, two Obies and the Oppenheimer Award. He directed the world premieres of Nikkole Salter and Dania Guiria's In the Continuum, Tarell McCraney's The Brother/ Sister Plays (Part 2), Colman Domingo's Wild with Happy, Kirsten Childs' Bella: An American Tall Tale, as well as his own plays, Mankind, Bootycandy and Insurrection: Holding History. His recent plays Zombie: The American andBarbecue world premiered at Woolly Mammoth Theater and New York Shakespeare Festival, respectively. His recent directing projects include, Kirsten Child's BubblyBlack Girl at City Center/Encores Off Center, the Universes' Uni/Son, inspired by the poetry of August Wilson at Oregon Shakespeare Festival and Shakespeare's Macbeth at Denver Center for the Performing Arts. He holds a Directing MFA from Columbia University.
Want access to our full 2023/24 season? 
Click to YES to learn more about all the exclusive benefits for
SUBSCRIBERS & PATRONS
THE ROBERT W. WILSON MCC THEATER SPACE