FreshPlay is back in a whole new way and a fresh crew of playwrights ready for their words to be heard!
In August 2020, MCC hosted FreshPlay REDUX where audiences got to hear an excerpt of the plays our 2020 Playwriting Lab cohort wrote during the year. With our new FreshPlay Fridays, we are able to give these budding writers a week long workshop to refine their work under the guidance of an established director and a full cast of actors. On Friday, we will be treated to a live staged reading of a fresh new version of their play.
FreshPlay Fridays staged readings are FREE of charge and will be taking place virtually on MCC's YouTube page.
ALL EVENTS HAVE NOW FINISHED STREAMING
2021 FRESHPLAYS

STREAMED ON FRI JUNE 4 @ 6PM ET
Five young adults, explore five different perspectives on heartbreak, identity, and the pursuit of something better, as they try to navigate their way through life. Friendships are tested and stand the test of time, some blossoming into something more. In this new musical we watch as these individuals tread through troubled waters, that when stilled, reveal new reflections of themselves and others.

STREAMED ON JUN 11 @ 6PM ET
After inheriting an ice cream parlor in Ronkonkoma, Long Island, Margaret and Rita follows mother Margaret, and Rita, her daughter, as they scoop ice cream for the summer and attempt to navigate the complexities of motherhood, teenagehood and personhood together.

STREAMED ON JUN 18 @ 6PM ET
Stephan and Alan are two black teenagers who form an afterschool club; meant to educate others on social justice. They must undergo challenges and adversity from outside sources to fight for their truth and what's right. Gerald Jeter's Arduna Chatmon Must Change is a play about parallels, preserving hope, and overcoming apathy.
PLAYWRIGHTS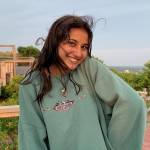 ANDI GRENE
PLAYWRIGHT- MARGARET AND RITA
Andi Grene is a rising sophomore at Princeton University studying English and music performance. Andi was a member of MCC's playwriting lab throughout high school and has continued to pursue creative writing in college. She is currently working on her short story writing and is an opinion columnist for the Daily Princetonian; she misses MCC every day!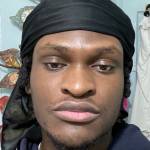 GERALD JETER
PLAYWRIGHT- ARDUNA CHATMON MUST CHANGE
Gerald Jeter is from Brooklyn, New York, and has a love for the arts. Using his interest in writing as a medium to express emotion and feeling, he's created several spoken word pieces and separate short works for the Rattlestick Theater. In his spare time, he listens to music to support his creative process. He writes to make stories meant for the black community, intending to create black spaces.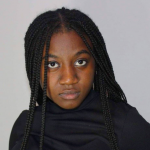 MIMA PIERRE
PLAYWRIGHT- THE HIDDEN COLORS OF THEIR TRUE SELVES
Mima Pierre is a young, black Brooklyn native who's forming a pathway for herself in the theater community. She is a Brooklyn Youth Company and Playwriting alumni with MCC, and is eternally gratefully for the opportunities she's received. Special thank you to Denise, Lucy, Ren, and Tricia for always pushing her to new heights, giving her the space to be authentically herself, and giving her the family she wouldn't give up for anything.