A few years ago, my sister told me: the greatest act of love is to allow your loved one to change… to truly change. We get used to friends & family always being a certain way (and find comfort in how relationships have historically functioned), so shifts or transformations cause headaches and heart aches. Andi has written a gorgeous play about Margaret and Rita, a mother – daughter duo loving each other and aching as their intermingled lives transition onto a new chapter. Andi is also making a statement about loneliness and how we may overcome it.
This week, along with a strong and generous cast, Andi and I have dug into family history, questioned character motivations, and inquired about Long Island real estate… a tall order for just a few days of work. Even though today's presentation is still a work in progress, you are in for a treat for both the mind and the heart. Andi is a talented young writer whose dialogue flows naturally and whose characters jump off the page at first glance. I am so excited to see what the future holds both Andi and this wonderful play.
Enjoy!
Tatiana Pandiani
CAST AND CREATIVE TEAM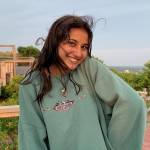 ANDI GRENE
Playwright
Andi Grene is a rising sophomore at Princeton University studying English and music performance. Andi was a member of MCC's playwriting lab throughout high school and has continued to pursue creative writing in college. She is currently working on her short story writing and is an opinion columnist for the Daily Princetonian; she misses MCC every day!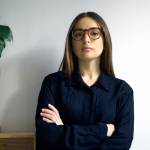 TATIANA PANDIANI
Director
Tatiana Pandiani is a South American, NYC based writer & director-choreographer who works in English and Español. She serves as the Associate Director of the First National Broadway tour of What the Constitution Means to Me by Heidi Schreck. A highlight of covid times: writing and directing Brian Cox for the Homebound Project. Tatiana has developed and directed new work at, amongst others, the Park Theatre (London), Long Wharf, Cleveland Playhouse, NYTW, IATI, Primary Stages, Signature. Last summer her musical AZUL was part of NMTC at the O'Neill Center.  As a choreographer, Tatiana works with Latin Indie artists in concerts & music videos. Tatiana is the New Works Director at Miami New Drama where she oversees play & musical commissions, development programs, workshops and playwright relationships. She  is an adjunct professor at Hofstra University and the Atlantic Acting School. Member of SDC. MFA: Columbia. www.tatianapandiani.com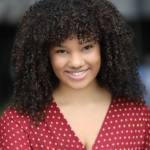 LAUREN BRYANT
Rita
Lauren Bryant is born and raised in the Bronx, NY.Lauren just completed her first year ofcollege at Marymount Manhattan College where she's currently an Theater BFA student. She is a graduate from Professional Performing Arts School where she studied classical voice. Lauren has been affiliated with MCC Theater for 4 years now. She's had the great privilege to be part of the youth company for 3 years and an ambassador for1 year. She is grateful for every opportunity and thankful for MCC being her home away from home.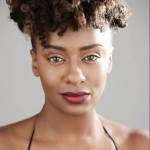 EBONI FLOWERS
Margaret
Eboni Flowers is excited to be working on MCC's Fresh Play Friday production of Margaret and Rita! Before the shutdown, she was part of the company of Slave Play on Broadway. Prior theater credits include: Raisin in the Sun (Williamstown Theater Festival); Father Comes Home from the Wars, parts. 1,2,3 (Yale Rep and A.C.T); Too Heavy for your Pocket (Roundabout and Alliance Theater); Dead Dog Park (Bedlam), among others! TV credits include New Amsterdam and Blue Bloods. In the past year, she's recorded more than 20 audiobooks and won 2 awards for her narration work. www.eboniflowers.com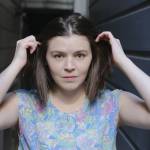 GRACE FOJTIK
Stage Directions / Woman 2
Gracie Fojtik is San Francisco based Actor, Writer, Director, Producer, and Teaching Artist. Gracie has performed at Williamstown Theatre Company (community works), participated in readings with Middle Voice at Rattlestick Playwrights Theatre and Primary Stages, and studied with the Moscow Art Theatre.  Gracie is currently beginning her third and final year as a M.F.A. acting student with A.C.T., working as a teaching artist in San Francisco, and is a co-creator of an in house (no literally, in house) production company with her roommates during the pandemic called gnut house productions. Gnut house wrote, produced and acted in multiple shorts all to be released in 2021. Her most recent collaborative creations, The Garden Will Not Crumble, and Routine were shown at A.C.T. in 2021. Gracefojtik.com @graciefojtik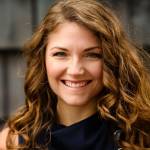 CHRISTINA NEUBRAND
Woman 1
Christina Neubrand is thrilled to be working with MCC after a long hiatus due to the pandemic. Her last gig before the pandemic was with Black Orchid as Fight Director and performing as part of Black Orchid's Shakuntala ensemble where she earned a Best Actress honor. Previously, Christina was part of a dynamic group of women directed by Taylor Reynolds of The Movement Theatre Company performing their devised piece, Think Before Ya Holla as part of the D.C Fringe Festival in conjunction with Ally Theatre Company. Originally from Texas, Christina comes from a musical theatre background, but has enjoyed adding devised theatre to her repertoire after earning her MA from NYU. In Dallas she worked with The Drama Club, Second Thought, MBS Productions, Theatre Three, Garland Civic Theatre and directed several musicals with St. John's Episcopal School. In New York Christina has worked with Looking Glass Theatre, Secret Theatre, Everyday Inferno, Stages on the Sound, CityKids, Movement in C, Untitled Theatre Company and acts as production consultant for The AJ Project, a non-profit that supports organ donor awareness through the arts. www.4theajproject.org A special thanks to Sam for his unwavering love and support.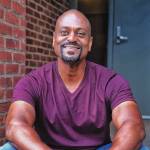 TERRENCE RIGGINS
Grandpa
Terrence Riggins is best known for his roles as Spider in What's Love Got To Do With It? and Don Navarone  in the CBS soap opera The Bold and The Beautiful.   He has appeared in episodes of Seinfeld and Law and Order. He began his Equity career in the title role of August Wilson's  King Hedley II under the direction of  the late Israel Hicks for the Denver Center Theatre Company where he was an acting company member. He then went on to play Stanley and Thorvald, respectively, in the company's adaptation of A Streetcar Named Desire and A Doll's House. He has appeared as Harmond Wilks, Caesar Wilks, and Walter Lee Younger also under the direction of Mr. Hicks, whom he credits along with August Wilson with reawakening his passion for the theatre. Terrence is also a playwright whose play Otis and Zora produced by Brooklyn's Billie Holiday Theatre garnered several Audelco  Award nominations. His solo work,  Unbecoming Tragedy: A Ritual Journey Toward Destiny is scheduled to begin a workshop at New Haven's Long Wharf Theatre in September.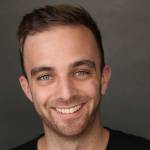 JOE WEGNER*
Eric / Man
This is Joe's second time with MCC FreshPlay. He had previously worked with Andi on her play Living back in 2017. Joe was most recently seen in the Off-Broadway production of Judgment Day at the Park Avenue Armory, starring Emmy award winner Luke Kirby. Regional theater: Archduke (world premiere) (Center Theater Group),  Guys and Dolls, A Wrinkle in Time (world premiere), A Midsummer Night's Dream, The Taming of the Shrew, Very Merry Wives of Windsor Iowa, Secret Love in Peach Blossom Land, Romeo and Juliet (Oregon Shakespeare Festival), Guys and Dolls (Wallis Annenberg Center), The Taming of the Shrew (Idaho Shakespeare Festival, Great Lakes Theater, Lake Tahoe Shakespeare Festival) The School for Lies (Arkansas Repertory Theatre), In the Blood (Mixed Blood Theatre). TV/Film: Tales of the City (Netflix). Education: BFA, Southern Oregon University www.joewegner.net
*The Actor appears through the courtesy of Actors' Equity Association, the Union of Professional Actors and Stage Managers in the United States.
STAGE MANAGER: GARRETT MARKGRAF