Fresh Play is a program in which our Youth Company playwrights are paired with professional directors and a full cast, in order to workshop their new works. THE HIDDEN COLORS OF THEIR TRUE SELVES, written by Mima Pierre is the very first musical to come out of the program! Over the course of a week, Mima worked with composer and dramaturg, Brandon Webster on refining the script and lyric development. Together they selected five scenes and two songs from the musical to highlight in this presentation. Both of the songs will be recordings sung by the playwright herself.
We are in gratitude for this incredible cast and creative team.
Enjoy the show.
CAST AND CREATIVE TEAM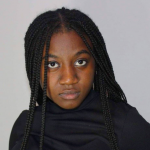 MIMA PIERRE
Playwright/Composer
Mima Pierre is a young, black Brooklyn native who's forming a pathway for herself in the theater community. She is a Brooklyn Youth Company and Playwriting alumni with MCC, and is eternally gratefully for the opportunities she's received. Special thank you to Denise, Lucy, Ren, and Tricia for always pushing her to new heights, giving her the space to be authentically herself, and giving her the family she wouldn't give up for anything.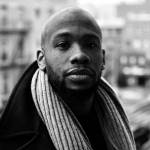 BRANDON WEBSTER
Director/Composing Mentor
Brandon Webster is a Brooklyn-based Composer, Dramaturg & Storyteller working in Afro-futurism and Afro-Surrealism. His storytelling explores complex questions relating to Blackness, Masculinity, Queerness, and Community. Brandon is a 2021-2022 winner of the Hodder Fellowship at Princeton University's Lewis Center For The Arts, part of the 2019 inaugural class of MAKERS at Musical Theatre Factory, The 2017 MCC Theater Artistic Fellow, and BMI Musical Theatre Workshop class of 2013.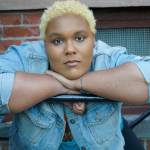 AMARA JANAE BRADY*
Trisha
Amara (She/Her/Hers) is a generative artist & cultural dramaturg from Chicago. At the crux of her artistry is uplifting Black women and connecting underserved communities to theatrical experiences. Acting: Wine in the Wilderness (Roundabout), Abduction (Atlantic Theater Co.), This Is Where We Go (MCC), Bernarda's Daughters (The Lark), Annie Golden: Broadway Bounty Hunter (Barrington Stage Co.), NYTW, 54 Below, Joe's Pub & others. She's a member of Iconis & family. Playwriting: This is Where We Go (MCC), Last Ones First (Crux VR in association with Blair Russell Productions); When We Were gods (Blackboard collective + Kervigo Ensemble); Manic Pixie Dream Girls Aren't Black (The Parsnip Ship), The Wickedness of Men or Love Songs for the End of the World (MTF + Broadviews on Broadway); inaugural member of the Showdogs playwriting collective, and a member of SHECreates NYC's Myths and Legends program. Her work has been staged at The Drama League, The Dramatists Guild, Joe's Pub, and The Wow Cafe Theatre. Producing: Theatre Communications Groups National Conference (2019). NYT's Critic Pick, Jillian Walker's SKiNFoLK (Assistant Producer). YouTube series, 'Skinny & White' Aren't Character Traits. In This Paper I'll Explain. Resist, check your privilege, & then give some space to Women of Color & Trans Folx. Ashé to the ancestors. All Power to all people. Website: https://linktr.ee/ajbrady Instagram: @bradynotthebunch
*The Actor appears through the courtesy of Actors' Equity Association, the Union of Professional Actors and Stage Managers in the United States.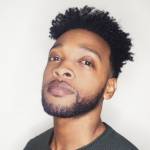 BRODERICK CLAVERY
Jordin
Broderick Clavery is excited to play! Most recently, he appeared as "Silber" in the virtual production of Tell Me I'm Gorgeous and the End of the World: The Last Gay Play for The Workshop Lab, in several episodes of  MTA Radio Plays at Rattlestick Playwrights Theatre, and "Ocean"  in Jeremy O'Brian's I Hate Everything with Harlem9's "48 Hours in Harlem" 2020 cycle. Regional credits include: "Nol" in Shakespeare in Love (Theatre Squared), Dez in Skeleton Crew (Theatre Squared), Off-Broadway Cedric/Voldy & Oliver (U/S) Puffs (New World Stages), Vince in What. (Black Lady Theater), Jason LaSalle in Red (First Person Xperience).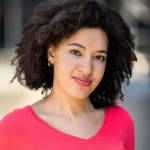 OLIVIA MURPHY
Caylen
Olivia Murphy is an actress, singer, and writer from New York City. She recently graduated from The City College of New York with her B.A. in Theatre and Sociology. Whilst there, she took on diverse work, with roles spanning from Marlene in Caryl Churchill's Top Girls and The Crucible's Elizabeth Proctor to comedic and musical theatre roles such as Cinderella's Stepmother in Into The Woods. She formed a strong interest in dramaturgy, as well as for writing and developing new works of theatre. Some of her recent credits since graduating include co-devising, performing in, and composing original music for The In Between of Fullness at the People's Theatre Project, participating in Snug Harbor Cultural Center's Porch Plays, and a feature in the Project Sing Out! Broadway benefit. She is excited to join this cast and crew in MCC Playwriting Lab's FreshPlay Fridays!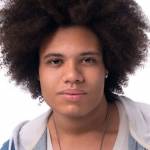 JAMIEL TAKO L. BURKHART
Justin
Jamiel Tako L. Burkhart (Justin) is thrilled to help tell this fresh, new story! He's a LaGuardia HS grad who's recently founded his own production company, Melting Pot Collective LLC. Having mostly been producing as of late, he's greatful to be able to sink his acting teeth into a show once again! Thank you to MCC for this great opportunity to work on this project! And thank you to Jemima for writing this poignant piece!! Creds include: Into the Woods (Cinderella's Prince/the Wolf), Rent (Angel Dumonte Shunard), Newsies (Henry), Pippin (Pippin/Lewis), Annie (President Roosevelt/Servant/NYC Tourist), Jesus Christ Superstar (Caiaphas) Insta:@Jamiel Burkhart FB:@Jamiel Burkhart.   Twitter:@burkhart.jamiel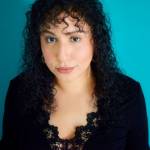 JACQUELINE SALVADOR
Erika
Jacqueline Salvador is a New York City based actor originally from Stafford, Virginia. She most recently began creating her very own podcast with a friend called "Cast My Vibe (Not My Type)" to premiere this summer on all podcast streaming platforms. Jacqueline made her Off-Broadway debut with Atlantic Theatre in their production of James and the Giant Peach where she played the lovely character of "Spider." More recently she had the joy of traveling upstate to Saranac Lake, NY to perform the lead role of "Tania" in Karen Zacarias' play Native Gardens with Pendragon Theatre. Being given this opportunity to participate in the FreshPlay Fridays Series with MCC Theater's Youth Company Playwriting Lab is such an honor. Jacqueline is beyond excited and hopes you enjoy the show! www.jacquelinesalvador.com
STAGE MANAGER: GARRETT MARKGRAF
DRAMATURG: ALEXANDER LAMBIE