MARY GETS HERS played its final performance OCT 14, 2023
From our Company-in-Residence this fall at the Robert W. Wilson MCC Theater Space
It's the 10th century! A plague rages on in Germany! Everyone is turning into foam! When two overzealous hermits find an abandoned orphan named Mary, they scheme a saintly rescue mission to protect her purity at any and all costs. Mary, however, has other plans for herself, in this new play inspired by Hrosvitha of Gandersheim's closet drama-comedy Abraham, or the Rise and Repentance of Mary.
MCC Theater is pleased to offer The Playwrights Realm World Premiere production of MARY GETS HERS as part of our 2023/24 season to Subscribers and Patrons. LEARN MORE about becoming a season Subscriber or Patron.
Please be advised, the following effects will be used during the performance: haze & flashing lights.
Please note, there will be NO LATE SEATING or RE-ENTRY once the performance has begun.
Cancellation Line
Sold-out public performances of MARY GETS HERS will include a cancellation line for any tickets that might get returned or donated close to curtain time. Names for cancellation line will be taken beginning 1 hour before each performance and names will be called as tickets become available. Audience member can purchase up to 2 tix and select the price point they would like to pay at the Box Office from The Playwrights Realm ticket structure.
Susan & Ronald Frankel Theater at
THE ROBERT W. WILSON
MCC THEATER SPACE
511 W 52 ST
NY, NY 10019
ALL SUBSCRIBERS, MEMBERS, AND PATRONS MUST BE LOGGED IN TO ACCESS THEIR TIX & DISCOUNTS
Seating is General Admission
RUN TIME: 85 MINS / NO INTERMISSION
This production contains NO LATE SEATING or RE-ENTRY
BOX OFFICE HOURS
MON – SUN
12PM – Curtain
(unless otherwise noted)
A TICKET FOR EVERY BUDGET
Pay It Forward – $65
With this ticket, you're sponsoring Welcome tickets, allowing us to offer someone facing financial barriers the experience of an evening of theatre.
Affordable – $35
An affordable option for theatregoers who want to experience new work.
Welcome – $10
If our Affordable ticket doesn't fit your budget, please enjoy our low-cost Welcome tickets–courtesy of Pay It Forward ticket buyers.
Ticket prices include a $4 facilities fee and a $1 service fee; the service fee will not apply to tickets purchased at the box office.
Got Questions?
Please contact us
(646) 506-9393 or
boxoffice@mcctheater.org
CREATIVE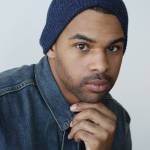 JOSIAH DAVIS
DIRECTOR
Josiah Davis (he/him) is a director, choreographer, performer, designer whose work intersects expressive movement, live music, emerging technology, and ritual to breathe new life into physical storytelling. He is the Associate Artistic Director of On The Verge Theatre Company-Santa Barbara, a New York Theatre Workshop 2050 Fellow, Clubbed Thumb Directing Fellow, and Soul Directing Resident with the National Black Theatre. He received an MFA from Brown/Trinity Rep in Directing and a BA from UCLA School of Theater, Film, and Television. Recent work: AMANI (NBT/Rattlestick), CLYDE'S (Alabama Shakespeare/Arkansas Rep), PERCY JACKSON AND THE LIGHTNING THIEF (TheatreWorksUSA), OMAR OFFRENDUM'S LITTLE SYRIA (BAM), Asc. Director-MR. SATURDAY NIGHT (Broadway). josiahdavis.net
EMMA HORWITZ
PLAYWRIGHT
Emma Horwitz is a writer from New York City. Her plays have recently been supported by New Georges (2022-2023 Audrey Resident w/ Bailey Williams, Affiliated Artist), Clubbed Thumb (2022-2023 Early Career Writers Group), The Playwrights Realm (2021-2022 Writing Fellow), Williamstown Theater Festival (2020 "Playwright-in-Residence"), Two Headed Rep (Reno & Moll) & elsewhere. Her work in fiction and comix has been published by Joyland Magazine, Two Serious Ladies, Vol. 1 Brooklyn, Spiral Bound, McSweeney's Internet Tendency & elsewhere. She has held residencies with Erik Ehn's Stillwright, Arts Letters & Numbers, and CAMP (Collaborative Arts Mobility Project), and received the 2022 Chelsey/Bumbalo Playwriting Award for The Executrix.
CAST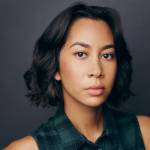 OCTAVIA CHAVEZ-RICHMOND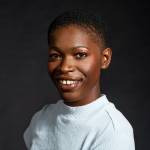 KAI HEATH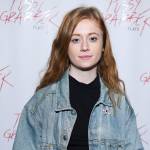 SUSANNAH PERKINS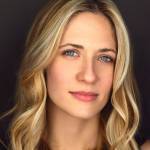 CLAIRE SIEBERS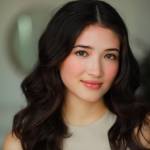 HALEY WONG
scenic design YOU-SHIN CHEN
lighting design CHA SEE
costume design CAMILLA DELY
sound design KATHY RUVUNA
casting by CLAIRE YENSON
stage manager KATE CROASDALE
assistant stage manager SAMMY LANDAU
The Playwrights Realm presents MARY GETS HERS
Want access to our full 2023/24 season? 
Click to YES to learn more about all the exclusive benefits for
SUBSCRIBERS & PATRONS
THE ROBERT W. WILSON MCC THEATER SPACE