MUST CLOSE MAR 17!
Not every marriage proposal goes as planned. LOY A. WEBB's THE LIGHT  introduces us to RASHAD and GENESIS on what should be one of the happiest days of their lives, but their joy quickly unravels when ground-shifting accusations from the past resurface in this gripping two character drama.
Can their relationship survive the growing divide between them over who–and what–to believe? Directed by LOGAN VAUGHN, THE LIGHT is a reckoning that unfolds in real-time and peels away the layers of truth, doubt, pain, and ultimately the power of love. 
"This BLAZING show reaffirms MCC THEATER's mission to produce works that PROVOKE

timely

CONVERSATION

.
-MICHAEL SOMMERS / New York Stage Review
Susan & Ronald Frankel Theater at
THE ROBERT W. WILSON
MCC THEATER SPACE
511 W 52 ST
NY, NY 10019
Tix
(646) 506-9393
MON 12PM – 6PM
TUE to SUN 12PM – 8:30PM
Box Office will be closed on holidays.
Production Info
Run Time 70 min / NO INTERMISSION
NO LATE SEATING / NO RE-ENTRY
"WOW, WOW, WOW! The incendiary performances and the hot button black #MeToo conflicts fire up THE LIGHT. This blazing show reaffirms MCC THEATER's mission to produce works that PROVOKE timely CONVERSATION."
-New York Stage Review
"A VISCERAL play, ardently acted by a WINNING and ASSURED MANDI MASDEN, and a FERVENT MCKINLEY BELCHER III. LOY A. WEBB writes great lines and great one-liners."
-The New York Times
"BELCHER & MASDEN are giving BRAVE, EXPOSED PERFORMANCES of 30-somethings, coping with both the children they were and the adults they've somehow become. They're bringing DIMENSION, TENDERNESS, and the AUDACITY of HOPE to the task."
-New York Magazine
PHOTO SHOOT: THE LIGHT in OUR NEW HOME
MCKINLEY BELCHER III, MANDI MASDEN and playwright LOY A. WEBB welcome audiences to THE ROBERT W. WILSON THEATER SPACE .
"The space is WELCOMING and ELEGANTLY DESIGNED."
-Broadway Black
"The theater feels EPIC with high ceilings but still INTIMATE."
-Forbes
"The theater is SLEEK with PLUSH SEATS."
-The New York Times
In CONVERSATION  with the PLAYWRIGHT
"My mission for writing is always the same, and that is to be a POINTER OF HOPE. What I mean by that is, no matter the form, the story, or topic I write about, I always want my work to be the NEON BLINKING SIGN in the darkness saying, 'hope this way.'
My goal with THE LIGHT is no different. I hope that it PROVOKES CONVERSATIONS around SEXUAL VIOLENCE, and why VICTIMS OF COLOR are so often left on the periphery of those conversations. And what we can do as a COMMUNITY to better UPLIFT and SUPPORT those victims.
I hope it sparks not just conversation but ACTION, about how men in particular can be better support systems to the women in their lives. "
-Loy A. Webb, playwright
I always want MY WORK
to be the NEON BLINKING
SIGN in the DARKNESS
saying, 'HOPE THIS WAY.'
Cast & Creative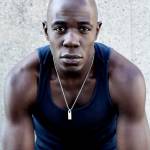 McKinley Belcher III
Rashad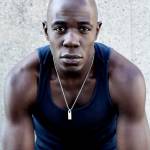 McKinley Belcher III
Rashad
McKinley Belcher III (Rashad). Off-Broadway credits include The Royale (Lincoln Center; Drama Desk Award), Romeo and Juliet (Classic Stage Company) and Fidelis (The Public Theater). He is best known as Agent Trevor Evans in Jason Bateman's Netflix crime thriller "Ozark" and can currently be seen playing Anthony Carterin Fox's "The Passage." He starred as Samuel Diggs in two seasons of Ridley Scott's PBS civil war drama "Mercy Street." Other film and TV credits include Simon Curtis' upcoming Fox 2000 film The Art of Racing in the Rain, Ed Zwick's Trial by Fire, David Simon's HBO mini "Show Me a Hero," Mapplethorpe, Go for Sisters, "Power," "Chicago P.D.," "Madam Secretary," "Elementary," "Louie," "Unbreakable Kimmy Schmidt," "Rizzoli & Isles" and "Law & Order: L.A." He recently starred in the world premiere of Ken Urban's A Guide for the Homesick at Huntington Theatre Company, for which he won both a 2018 Elliot Norton Award and an IRNE Award for Best Actor. He's worked with regional theatres around the country including Shakespeare Theatre Company, Hartford Stage, Shakespeare Center L.A., Long Wharf Theatre, Shadowland Theatre, Bay Street Theater, Two River Theater and Studio Theatre. He has an MFA in Acting from USC's School of Dramatic Arts and a BA from Belmont University.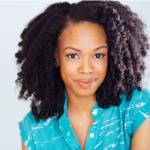 Mandi Masden
Genesis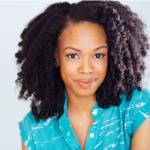 Mandi Masden
Genesis
Mandi Masden (Genesis) is a London born, Wyoming bred actor and writer. Broadway credits include Saint Joan and Jitney (MTC, 2017 Tony Award for Best Revival of a Play). Off-Broadway she appeared in Our Lady of Kibeho, The Piano Lesson (Signature Theatre Company), and Julie Taymor's A Midsummer Night's Dream (TFANA). She has worked with numerous theatre companies including Yale Rep, The Public, NYTW, Longwarf, Roundabout, Playwrights Horizons, The Billie Holiday, and NYS&F, and has appeared regionally at La Jolla Playhouse, Kansas City Rep, Cincinnati Playhouse in the Park, and The Denver Center. Film/TV: "NCIS: New Orleans," "Madam Secretary," "Law & Order: SVU," "Blue Bloods," "The Knick," Theresa Rebeck's Trouble with Angelica Houston and Bill Pullman, A Midsummer Night's Dream. B.A. Macalester College, M.F.A. National Theatre Conservatory. For support or information on surviving sexual assault please contact RAINN.org or the National Sexual Assault Hotline at 1-800-656-HOPE.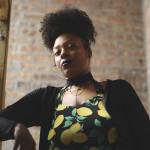 Loy A. Webb
playwright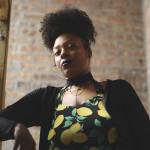 Loy A. Webb
playwright
Loy A. Webb is a Chicago born playwright and theatre journalist. Her debut play The Light premiered in January 2018 at The New Colony, where it was cited as one of the highest rated shows in Chicago by Theatre in Chicago. Her newest play, His Shadow, is currently in development at Chicago Dramatists where she is an inaugural Tutterow Fellow. Her one-act plays have been produced at Black Ensemble Theatre,  American Theater Company, 20 Percent Theatre Company Chicago, GI60 International One Minute Play Festival, Modern-Day Griot Theatre Company New York, and the Black Lives, Black Words International Project. As a theatre journalist she is a member of the Association of Women of Journalist-Chicago, a past mentor with the AWJ-Chicago/Goodman Theatre's Cindy Bandle Young Critics Program, and a contributing theater critic for Newcity.  Loy holds a B.A. in Political Science from the University of Illinois at Urbana-Champaign, and a J.D. from The John Marshall Law School.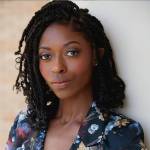 Logan Vaughn
director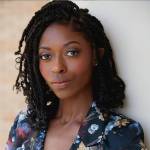 Logan Vaughn
director
Logan Vaughn is a New York based Artist and Director. In 2008 Logan was awarded the Goodman Theater's prestigious Joyce Arts Fellowship in Casting and subsequently worked as an Associate in the Tony Award winning theater's casting department for five seasons. Logan was Playwrights Horizon's Director in Residence 2012-2013. In 2012 Logan was also named a Member of the Director's Lab, Lincoln Center. As a Director she has worked with Geva Theatre, Playwrights Realm, Baltimore Center Stage, Mosaic Theatre, 59E59, National Black Theatre and NYU Tisch School of the Arts. Logan, most recently directed the World Premiere of Mat Smart's The Agitators at Geva Theatre where it became the Best Selling World Premiere in Geva Theatre's history.
set design by KIMIE NISHIKAWA 
costume design by EMILIO SOSA
lighting design by BEN STANTON
sound design by ELISHEBA ITTOOP
casting TELSEY + COMPANY/ ADAM CALDWELL, CSA, WILL CANTLER, CSA, KARYN CASL, CSA 
Let's Talk Series
Join us for our for post-show TALKBACKS  with artists and AUDIENCES CONVERSATIONS moderated by MCC staff held following select performances and for SPECIAL EVENTS aimed at provoking conversation and public engagement. 
SUPPORTING SURVIVORS: 
A conversation about RESPONSIBILITY, ADVOCACY, and MOVING FORWARD.
SAT, FEB 23 at 4:00PM
LOY A WEBB's THE LIGHT delves deeply into one couples' reckoning with an encounter with sexual violence that has left audiences asking: as a partner, a family member, a friend, HOW DO WE SUPPORT SEXUAL ASSAULT SURVIVORS? And what RESPONSIBILITY do ARTISTS have to create work that is trauma-informed? JOIN US for an in depth conversation about the power of allyship rooted in LOVE and HEALING – in our lives and on our stages – in the face of trauma.
Want access to our full 2023/24 season? 
Click to YES to learn more about all the exclusive benefits for
SUBSCRIBERS & PATRONS
THE ROBERT W. WILSON MCC THEATER SPACE