JOCELYN BIOH (MCC's Burnt Umber Playwright-In-Residence, MCC's SCHOOL GIRLS…, "SHE'S GOTTA HAVE IT") returns with a new romantic comedy directed by SAHEEM ALI (FIRES IN THE MIRROR, THE ROLLING STONE).
It's the 1990s and in Lagos, Nigeria, the NOLLYWOOD film industry is exploding and taking the world by storm. Ayamma dreams of stardom while working at her parents' travel agency alongside her lovable and celebrity-obsessed sister Dede. When Ayamma lands an audition for a new film by Gbenga Ezie, Nigeria's hottest director, she comes head-to-head with Gbenga's former leading lady, Fayola. Tensions flare just as sparks start flying between Ayamma, the aspiring ingénue, and Wale, Nollywood's biggest heartthrob, in this hilarious new play about dreaming big.

Nollywood Dreams is supported by The Laurents/Hatcher Foundation, The Bonnie Cashin Costume Design Fund, the New York State Council on the Arts with the support of the New York State Legislature, and The New York City Department of Cultural Affairs in partnership with the city council.
COVID POLICY
In our efforts to create as safe an environment as possible, we are requiring that everyone who visits and works in the Robert W. Wilson MCC Theater Space be fully vaccinated and masked.
Audience members will need to provide proof of full vaccination along with a government issued photo ID with matching name at the point of building entry on performance date.
Fully vaccinated, per the CDC, means having had your second shot or single shot (based on vaccination type) of an FDA or WHO authorized COVID-19 vaccine two weeks (14 days) before your performance date. Proof of vaccination can be shown with one of the following:
Your vaccination card
Photo of your vaccination card
Or via an official governmental mobile app or website; NYS residents or those who received a vaccination in NYS may present proof of vaccination via the Excelsior Pass app. For more information about the Excelsior Pass please visit https://epass.ny.gov.
Masks covering nose and mouth must be worn at all times inside the building. Bandanas, gaiters, or masks with vents or valves are not approved masks. If you do not have an approved mask, MCC Theater will provide one for you.
Children under the age of 12 will be able to attend performances once they are fully vaccinated.
As MCC seeks to make our theater more accessible to all, setting an appropriate and effective health and safety plan has been challenging. MCC will follow New York City guidelines and will currently not make exceptions for in-person attendees who are not vaccinated, regardless of the reason. We understand if you are unable to receive the vaccine, and we regret that we are not able to welcome you to a performance at this time. If necessary, we are happy to refund the price of your ticket.
As the situation with COVID-19 evolves, our protocols may change. We will continue to rely on guidance from the CDC and WHO, as well as local guidelines and restrictions. Policy changes will be updated on MCC's website and all communication channels and ticket holders will be directly notified.
Newman Mills Theater at
THE ROBERT W. WILSON
MCC THEATER SPACE
511 W 52 ST
NY, NY 10019
ALL SUBSCRIBERS, MEMBERS AND PATRONS MUST BE LOGGED IN TO ACCESS THEIR DISCOUNTS
BOX OFFICE HOURS
TUE – FRI 4PM – CURTAIN
SAT – SUN 12PM – CURTAIN
Production Info
Estimated Run Time: 90 Mins
Please Note:
Audience members will need to be fully vaccinated. Full Policy HERE
Got Questions?
(646) 506-9393 or
boxoffice@mcctheater.org
CAST & CREATIVE TEAM
CAST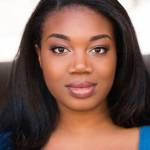 ABENA
Adenikeh
Abena (Adenikeh) From NJ, Abena is an actor/vocalist of dual Ghanaian and African-American descent.   She originated and reprised the role of Nana in School Girls; Or, The African Mean Girls Play (MCC Theater, Center Theatre Group. *Drama Desk Special Award). Vocalist of the Royalton Resorts theme song, "Royalton Life". AMDA graduate. Abena is also a former Disney Cruise mainstage vocalist. Additional NYC credits: Merry Wives (The Delacorte Theater)Goddess (MCC SongLab/NYSAF),Appointment With gOD(The Playwrights Realm),Ragtime (Ellis Island),How the Light Gets In – Water is Life (NYMF). TV: "Orange is the New Black", "Daredevil", "The Other Two", "Celebs Have Issues", and "FBI". Instagram: @abenadryl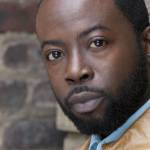 CHARLIE HUDSON III
Gbenga Ezie
Charlie Hudson, III (Gbenga Ezie) BROADWAY: A Raisin in the Sun.  OFF BROADWAY: Nollywood Dreams (MCC Theater), (A) Loft Modulation (American Vicarious), Hurt Village (Signature).  REGIONAL: King Hedley II, A Raisin in the Sun, Seven Guitars (Two Rivers Theater), Detroit '67 (Playmakers Rep), The Mountaintop (Northern Stage), Father Comes Home from the Wars (ART), Clybourne Park, Beneatha's Place, (Baltimore Centerstage); Fences (Virginia Stage Company); The Piano Lesson (Yale Rep), Master Harold and The Boys (Portland Stage Company); Fly, (Crossroads Theater/The Vineyard Playhouse), Richard III, All the King's Men, Cyrano de Bergerac, (Trinity Rep), Mother Courage (Public Theater/NYSF), Threepenny Opera (Williamstown Theatre Festival).  TELEVISION: Archive 81(Netflix),  Manifest (NBC), The Night Of (HBO), Shades of Blues (NBC), The Good Fight (CBS), Unforgettable (CBS), Forever (ABC), The Rosa Parks Story (CBS), and A Raisin in the Sun "Revisited" (PBS). FILM: Roxanne, Roxanne; Complete Unknown; Twelve; Newlyweeds; Lillian.  TRAINING: Alabama State University and Brown University/Trinity Repertory Consortium. I would like to thank my family for their love and support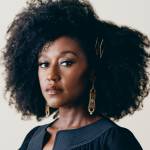 NANA MENSAH
Dede Okafor
NANA MENSAH (Dede Okafor) is a Ghanaian-American writer, director, producer, and actress. Mensah stars in Queen of Glory, which she also wrote, produced, and directed. Queen of Glory premiered in the U.S. Narrative Competition lineup at the Tribeca Film Festival on June 15, 2021 as a part of their Juneteenth programming. This film marked Mensah's directorial feature debut. At Tribeca, she was awarded Best New Narrative Director and a Special Jury Prize for Artistic Expression for opening audiences up to an intimate and personal story, exploring cultural identity and family, with delicate nuance and humor and heart. On August 20, 2021, Mensah will appear in a series regular role opposite Sandra Oh and Bob Balaban in Netflix's upcoming six-episode half hour comedy series "The Chair." Most recently, Mensah was a staff writer on Season 2 of "Random Acts of Flyness" at HBO and is currently staff writing on Amazon's "The Power." She also co-wrote and co-starred in Season 2 of Netflix's "Bonding." Previous film credits include: IFC's Farewell Amor (which premiered at the 2020 Sundance Film Festival), Like Father, The King of Staten Island, and the upcoming A24 film After Yang. Previous TV credits include "Madame Secretary," "Evil," "Little America," "New Amsterdam" and "13 Reasons Why." Previously on stage, Mensah starred in Tracy Letts' Man From Nebraska, directed by David Cromer, for which she was nominated for a Lucille Lortel Award for her performance.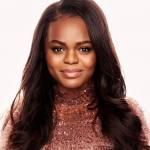 SANDRA OKUBOYEJO
Ayamma Okafor
Sandra Okuboyejo (Ayamma Okafor) Born and raised in Brooklyn, NY, Okuboyejo is a first generation Nigerian-American multidisciplinary storyteller. Credits include Hamilton (U/S Eliza, Angelica and Peggy), 'Tommy' on CBS starring Edie Falco, Ragtime on Ellis Island (Sarah), etc. She is also the author of children's book 'Black Girl Magic ABC', as well as composer/lyricist on original musical 'Halona and Ophelia'. Many thanks to God, family + friends, KMR, Perennial, Telsey & Co, and the entire cast and crew of 'Nollywood Dreams'. Here's to ushering laughter to audiences at a time when the world needs it most!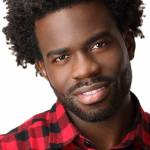 ADE OTUKOYA
Wale Owusu
Ade Otukoya (Wale Owusu) is thrilled to be making his MCC Theatre debut. Originally from Brooklyn NY, graduate of The Stella Adler Studio of Acting. Theatre: Gem of The Ocean by August Wilson (The Hangar Theatre) King Henry IV Part 1 (The Pearl Theatre Company) A Taste of Honey (The Pearl Theatre Company) A Raisin in the Sun – Directed by Phylicia Rashaad (Westport Country Playhouse) Kings of Harlem (St Luke's Theatre – Audelco Nomination Best Ensemble) King Henry IV Part 1 & 2 in rep (The Shakespeare Theatre D.C) T.V. – "Shades of Blue" starring Jennifer Lopez and Ray Liotta (NBC), "High Maintenance" (HBO), "Little America" (Apple T.V. +) ABC Div Showcase (ABC) "Dickinson" (Apple T.V. +) Film: Premature (Sundance Premier IFC Studios, Independent Spirit Nomination John Cassavetes Award) Here One Minute (Amazon Prime) Milkwater (Amazon)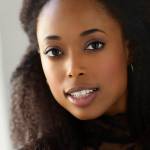 EMANA RACHELLE
Fayola Ogunleye
Emana Rachelle (Fayola Ogunleye) is excited to make her Off-Broadway debut at MCC. Theatre: In The Name Of (The Shed NYC), Clybourne Park (Francine/Lena), Ruined (Sophie), and international tours in South Africa and Holland. TV: Insecure (HBO), #LoveMyRoomie (Amazon Prime) & 30 Rock (NBC). MFA; West Virginia University, BADA (Oxford), BFA; NYU-Tisch. Emana performs improv and stand-up comedy around New York City. This performance is dedicated to the life and legacy of my first love, Ella Mae Robinson Warren. A woman who walked the floors for me and diligently drove me to drama classes at North Atlanta High School. Follow me on Instagram: @emanarachelle
CREATIVE TEAM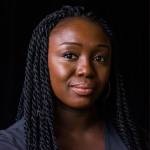 JOCELYN BIOH
Playwright
Jocelyn Bioh (Author) is an award winning Ghanaian-American writer/performer from New York City. Her written works for theatre include: MERRY WIVES adapted from Shakespeare's Merry Wives of Windsor  (The Public Theater/Shakespeare in the Park) Nollywood Dreams (MCC Theater), GODDESS the musical which will have its world premiere at Berkeley Rep in 2022 and the multi award winning School Girls; Or The African Mean Girls Play which was originally produced at MCC Theater in 2017/2018 and has gone on to have over 20 regional productions. She is a former TOW playwriting fellow (2017) and has been commissioned by MTC, Atlantic Theater Co., Williamstown Theatre Festival and Second Stage. Jocelyn has also written for TV on Russian Doll, Spike Lee's She's Gotta Have It and is also writing the live screen adaptation of the hit Broadway musical Once On This Island for Disney+.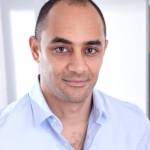 SAHEEM ALI
Director
Saheem Ali (Director) is a proud immigrant from Kenya, and currently serves as the Associate Artistic Director/ Resident Director of The Public Theater. His production of MERRY WIVES is currently running at the Delacorte Theatre/Shakespeare in the Park; recent productions include ROMEO Y JULIETA and RICHARD II (The Public/WNYC), SHIPWRECK (Woolly Mammoth), FIRES IN THE MIRROR (Signature Theatre), THE NEW ENGLANDERS (MTC), THE ROLLING STONE (Lincoln Center Theater), PASSAGE (Soho Rep), FIREFLIES (Atlantic Theater Company), DANGEROUS HOUSE (Williamstown Theater Festival), SUGAR IN OUR WOUNDS (MTC), TARTUFFE (Playmakers Rep), TWELFTH NIGHT (The Public), KILL MOVE PARADISE (National Black Theater), NOLLYWOOD DREAMS (Cherry Lane) and THE BOOTY CALL (Inner Voices). Upcoming productions include MERRY WIVES at the Delacorte Theater in Central Park, and the world premiere of the musical GODDESS, which Saheem conceived and will direct for Berkeley Repertory Theatre. He is a Usual Suspect at New York Theater Workshop, a Sir John Gielgud SDCF Fellow and a Shubert Fellow.
scenic design by ARNULFO MALDONADO
costume design by DEDE AYITE
lighting design by DAVID WEINER & JIYOUN CHANG
sound design by PALMER HEFFERAN
projection design by ALEX BASCO KOCH
hair & wig design by NIKIYA MATHIS
production stage manager ALYSSA K. HOWARD
casting by THE TELSEY OFFICE / WILLIAM CANTLER, CSA, KARYN CASL, CSA, DESTINY LILLY, CSA
Want access to our full 2021/22 season? 
Click to YES to learn more about all the exclusive benefits for
SUBSCRIBERS & PATRONS
THE ROBERT W. WILSON MCC THEATER SPACE