"TOP SHOW TO SEE!"
-THE NEW YORK TIMES
"A RAUCOUS COMEDY of misbehavior."

-THE NEW YORK TIMES
From the theater that brought you the groundbreaking, hit comedies SCHOOL GIRLS; OR, THE AFRICAN MEAN GIRLS PLAY, COLLECTIVE RAGE & HAND TO GOD, comes another raucous, laugh-out-loud new play that will have you talking long after you leave the theater.
When shit goes down, your girls show up. As sharply funny as it is poignant, BLKS introduces us to Octavia (PAIGE GILBERT / MCC's SCHOOL GIRLS), Imani (ALFIE FULLER / IS GOD IS ), and June (ANTOINETTE CROWE-LEGACY / IF PRETTY HURTS, UGLY MUST BE A MUFHUCKA)—three twenty somethings in New York City hunting for intimacy and purpose in a city that doesn't seem to care. They drink a lot. They smoke a lot. They try to have sex. A lot.
When they need each other the most, the women rally to "resurrect their fly" in a day full of humorous and painful attempts to be heard through the noise that surrounds them. ROBERT O'HARA (BOOTY CANDY, MANKIND) directs. Poet AZIZA BARNES makes their playwriting debut which signifies the arrival of a wholly original voice.
Newman Mills Theater at
THE ROBERT W. WILSON
MCC THEATER SPACE
511 W 52 ST
NY, NY 10019
CLOSED MAY 3, 2019
"BLKS is a STUNNER of a theatrical debut by AZIZA BARNES! 
– THE NEW YORK TIMES
"BLKS is the kind of comedy you watch with one hand covering your eyes, and the other suspending your dropped jaw."
-THEATERMANIA
"DARING and VERY, VERY FUNNY."
-THE HOLLYWOOD REPORTER
"RAMBUNCTIOUS and MESSY and SMART."
NEW YORK STAGE REVIEW
"COMEDY is the TOP NOTE in ROBERT O'HARA's HOLD-ONTO-YOUR-SEATS staging."
THE NEW YORK TIMES
"UNVARNISHED and totally UNINHIBITED, AZIZA BARNES' debut is hilarious in the most uncomfortable ways and KEEPS US LAUGHING FOR 90 MINUTES.  
THEATERMANIA
PAIGE GILBERT (MCC's SCHOOL GIRLS) interview with YES BROADWAY
Tell us about BLKS.
BLKS is a slice of life of three young twenty-somethings in Brooklyn figuring it out…and figuring it out by drinking, smoking, partying, having fun, and basically trying to avoid their own self-loathing.
I love it. Who do you play?
I play Octavia and Octavia is wild. Octavia is brash. Her defense mechanism is basically to be loud, and she's afraid of letting people "in" so she deflects by being as loud and open as she possibly can. She's like "Instead of me being intimate with you, I'm gonna tell you too much so hopefully that'll repel you from me."
MCC is obviously a special place for you as it is for so many people. What do you love about working at MCC?
There's a reason why you want to be here. It's because the people who are working for MCC genuinely care about what they're doing. They don't produce plays that they don't care about, and I think that that's extremely important. You know, and also just a sense of family and a sense of care. Doing, School Girls, even in the second run, Will and Bernie would come and they would just be there and you're like "What are you doing here? But, like, thank you for being here because I feel supported."
"LAUGH-OUT-LOUD FUNNY, all night long."
-CHICAGO TRIBUNE
"A RAUNCHY, ACTION-PACKED ADVENTURE COMEDY."
-WASHINGTON POST
"BLKS is a TRIUMPH."
-BROADWAY WORLD
Creative Team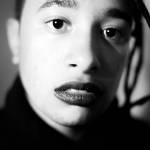 Aziza Barnes
playwright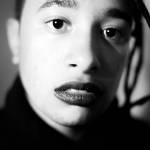 Aziza Barnes
playwright
Aziza Barnes is blk & alive. Aziza's play BLKS premiered in December 2017 at Steppenwolf Theatre Company, following with its production at Woolly Mammoth in February 2018. Winner of the 2015 Pamet River Prize, Aziza's first full length collection i be but i ain't is from YesYes Books 2016. Aziza is a Cave Canem Fellow and co-host of the podcast The Poetry Gods.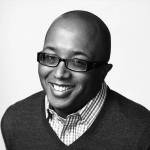 Robert O'Hara
director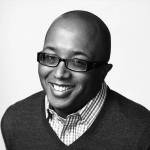 Robert O'Hara
director
ROBERT O'HARA has received the NAACP Best Director Award, the Helen Hayes Award for Outstanding New Play, two Obies and the Oppenheimer Award. He directed the world premieres of Nikkole Salter and Dania Guiria's In the Continuum, Tarell McCraney's The Brother/ Sister Plays (Part 2), Colman Domingo's Wild with Happy, Kirsten Childs' Bella: An American Tall Tale, as well as his own plays, Mankind, Bootycandy and Insurrection: Holding History. His recent plays Zombie: The American and Barbecue world premiered at Woolly Mammoth Theater and New York Shakespeare Festival, respectively. His recent directing projects include, Kirsten Child's Bubbly Black Girl at City Center/Encores Off Center, the Universes' Uni/Son, inspired by the poetry of August Wilson at Oregon Shakespeare Festival and Shakespeare's Macbeth at Denver Center for the Performing Arts. He holds a Directing MFA from Columbia University.
set design by CLINT RAMOS
costume design by DEDE AYITE 
lighting design by ALEX JAINCHILL 
sound design by PALMER HEFFERAN
hair,wig and makeup design by J. JARED JANAS
intimacy and fight director CLAIRE WARDEN
casting by TELSEY + COMPANY/ ADAM CALDWELL, CSA, WILL CANTLER, CSA, KARYN CASL, CSA 
production photography DEEN VAN MEER
house photography DA PING LUO
key art photography by CHIOMA NWANA
trailer song credit "Move Biatch" by MA'AT (@i.am.Maat)
LET'S TALK SERIES
Join us for our for post-show TALKBACKS  with artists and AUDIENCES CONVERSATIONS moderated by MCC staff held following select performances and for SPECIAL EVENTS aimed at provoking conversation and public engagement. 
"NEED A DAMN DRINK" FRIDAY
After the show, we are keeping the party going with a free drink and music!
Each audience member will receive ONE voucher in their playbills for a complimentary beer/wine/soda only. Valid ID required for alcoholic beverages. Limited to audiences who attended the performance that evening. 
BOLD MCC WRITERS
How Healing & Pain Can Create Comedy
MAY 10, 17, 23 & 30, 4:30 to 6PM
Free writing workshops for Black Women Only, with guest artists including Aziza Barnes, Jocelyn Bioh, and Erika Dickerson-Despenza
MCC & #FREETOO YOGA
An intentional space for yoga, healing justice, mindfulness, and community building for Black, Indigenous and People of Color.
SAT, MAY 18 from 4PM to 6PM
Email cazano@mcctheater.org to register/for more information.
So, how do you say 'BLKS'? 
The title is quite cheeky because the Chicago-based poet AVERY R. YOUNG coined the word BLKS because it's about people not about a color. We are Black. And it's also fun to frazzle people who then have to say it. Say it! We're Black people.
-AZIZA BARNES, playwright
BLKS playlist
We can't get enough of this playlist from PALMER HEFFERAN (Sound Design, BLKS) that is inspiring the sound design of our New York premiere of BLKS.
In CONVERSATION with the PLAYWRIGHT
The title is quite cheeky because the Chicago-based poet AVERY R. YOUNG coined the word BLKS because it's about people not about a color. We are Black. And it's also fun to frazzle people who then have to say it. Say it! We're Black people. Cuz I was in school with a bunch of very delusional neo-liberal people who would say "I just don't see race." To which I say, "Bitch you better! What is wrong with you?" I see it as such a fearful erasure, it's dangerous not to see, and it's dangerous to say it's not your politics.
In reflecting on my own experiences to write the play I realized my friends and I are fucking funny. It's the thing to deal with the thing. Like the laugh so you don't cry thing. I'm not interested in writing people who are miserable and sad. I'm interested in people who run from it, creatively, until they can't anymore. So it's a comedy. Like shit, please let it be a comedy. People are so fucking sad, it needs to be a comedy.
As outrageous as they are, that's the only way they deal with it. I mean if they were like "dang my boyfriend cheated on me" and "dang my dad's dead" and "dang I don't know what my own brain is doing…" Jesus Christ no. I think of the horrors of my life, why I felt so out of my body and mind, like the only thing that would have helped was to laugh and to put on some makeup and a wig. It's just horrifying, and you can't walk around being horrified all the time.
"…it's about PEOPLE not about a color. We are BLACK. And it's also FUN to FRAZZLE people who then have to say it."
"…I'm not interested in writing people who are miserable and sad. I'm INTERESTED IN PEOPLE WHO RUN FROM IT, creatively, until they can't anymore."
Want access to our full 2023/24 season? 
Click to YES to learn more about all the exclusive benefits for
SUBSCRIBERS & PATRONS
THE ROBERT W. WILSON MCC THEATER SPACE