LET'S TALK
Join us for our post-show TALKBACKS with artists and AUDIENCES CONVERSATIONS moderated by MCC staff and The Sol Project after select performances, and for PANEL DISCUSSIONS and events aimed at provoking conversation and public engagement.
AUDIENCE CONVERSATIONS
Dream Making
THUR, MAY 11 at 7:00PM
Quisqueya Celebration

SAT, MAY 13 at 1:00PM
Community as Character
SAT, MAY 20 at 2:00PM
Authenticity
WED, JUN 7 at 7:00PM
TALKBACKS
Cast Talkback
FRI, MAY 12 at 7:00PM
Playwright & Director
TUE, MAY 16 at 7:00PM
OPEN CAPTION PERFORMANCE
TUE, MAY 30 at 7:00PM
SPANISH SUBTITLED PERFORMANCE – PRESENTACIÓN CON SUBTÍTULOS EN ESPAÑOL
WED, JUNE 7 at 7:00PM – MIÉR, 7 de JUNIO a las 7:00PM
In BEES & HONEY, married couple Manuel and Johaira are entering new phases in their lives. But as the challenges of life and marriage mount, the young and ambitious couple must answer the age-old question: Is Love enough? Inspired by Juan Luis Guerra's Como Abeja Al Panal, this Washington Heights love story is written by GUADALÍS DEL CARMEN and directed by MELISSA CRESPO.
MUST CLOSE JUN 11
COVID POLICY
PLEASE NOTE: Effective MAR 21 2023, masks will be optional (but encouraged) for audience members. Proof of vaccination will no longer be required of audience members and visitors. Masks will be available at the theater.
In our continuing efforts to create as safe an environment as possible, we continually update our COVID-19 policy with guidance from the CDC and NYS Department of Health.
Susan & Ronald Frankel Theater at
THE ROBERT W. WILSON
MCC THEATER SPACE
511 W 52 ST
NY, NY 10019
ALL SUBSCRIBERS, MEMBERS, AND PATRONS MUST BE LOGGED IN TO ACCESS THEIR TIX & DISCOUNTS
ESTIMATED RUN TIME: 2 hours including a 10 minute intermission.
BOX OFFICE HOURS
MON – SUN 12PM – Curtain
(unless otherwise noted)
In-person Box Office will be closed Monday, May 22 and Monday, May 29. Our remote Box Office is available by contacting 646-506-9393.
All tix include $4 facilities fee. An additional $5 service fee will apply to tix purchases made online or over the phone.
Got Questions?
Please contact us
(646) 506-9393 or
boxoffice@mcctheater.org
CREATIVE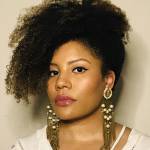 GUADALÍS DEL CARMEN
PLAYWRIGHT
GUADALÍS DEL CARMEN (Playwright, she/her/ella) is a playwright, performer and screenwriter from Chicago, based in NYC. She's an Ars Nova Resident Artist, a 2020 Steinberg Playwriting Award recipient, and Artistic Associate of Black Lives, Black Words. She is the Founder and Co-Artistic Director of the Latinx Playwrights Circle NYC. Her plays include Not For Sale, My Father's Keeper, Daughters of the Rebellion, A Shero's Journey or What Anacaona and Yemayá Taught Me, Blowout. She was a Co-Producer of Atlantic Theater Company's African Caribbean MixFest 2021. She's worked on projects with HBO, FX, and Amazon. Guadalís has performed as an actor in Chicago, NYC, and St. Louis. Bees and Honey had its first staged reading with SOL Project's SOLFest 2018.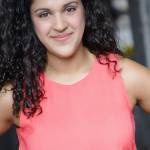 MELISSA CRESPO
DIRECTOR
MELISSA CRESPO (Director, she/her/hers) is a director of new plays, musicals, and opera. Upcoming: Yoga Play by Dipika Guha (Geva Theatre Center), and Sheepdog by Kevin Artigue at the Contemporary American Theatre Festival. As a playwright, her play Egress, co-written with Sarah Saltwick, recently had a rolling world premiere at Salt Lake Acting Company and Amphibian Stage. Melissa received her M.F.A. in Directing from The New School for Drama. She is a Founding Editor of 3Views on Theater and is the Associate Artistic Director of Syracuse Stage. https://www.melissacrespo.com
CAST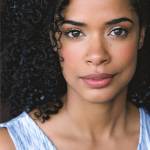 MARIBEL MARTINEZ
Johaira
Maribel Martinez is a multi-hyphenate artist, proudly Black-Latina, with Dominican and Puerto Rican roots.  She's been involved with Bees and Honey since its first staged reading at SOL Project's SOLFest in 2018, and is honored to bring Johaira to life for its world premiere. She's an Artistic Producer for the Dominican Artists Collective; she wrote and performed in DAC's "The Cooking Project," presented by New York Theatre Workshop's Artistic Instigators virtual series in 2021. She's part of The Latinx Playwrights Circle community and considers it one of her favorite artistic homes. Credits include Off-Broadway: Will You Come With Me? (PlayCo); Julius Cesar (New York Shakespeare in the Park). Select Regional Theatre: Mushroom (People's Light); Vanity Fair (Shakespeare Theatre Company, American Conservatory Theater); Christmas at Pemberley (Cincinnati Playhouse in the Park); Henry V P 1 (Folger); Black Joy Project (JAG). Film / Television: Evil (CBS), New Amsterdam (ABC), The Watcher (Netflix), Sacrifice (BET+), Dr. Death (Peacock). MFA, UC Irvine.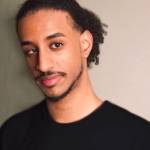 XAVIER PACHECO
MANUEL
Xavier Pacheco has been an actor his entire life. In 2013, he won the English-Speaking-Union National Shakespeare Competition. That summer he studied at the Royal Academy of Dramatic Art in London and played a lead role in a Public Works' production of Shakespeare in the Park, at only 16 years old. In 2015 he graduated from his performing arts high school as Valedictorian of his class. Xavier went on to receive a Bachelor of Arts degree in Theatre at Muhlenberg College. Last year he received his MFA from NYU Tisch School of the Arts Graduate Acting Program, where he was also the youngest in his class. He is excited to be making his
debut with MCC. Credits include: The Public Theater: Richard III. Public Works:
The Tempest. NYU Graduate Acting: Rosencrantz And Guildenstern Are Dead, Romeo
& Juliet. Epic Theatre Ensemble: Hamlet & Ophelia, Much Ado About
Nothing. New York Classical Theatre: The Winter's Tale. Bay Street Theater: The
Teeming Autumn. Film: Romeo & Juliet (2021).
scenic design SHOKO KAMBARA
costume design DEVARIO D. SIMMONS
lighting design REZA BEHJAT
sound design GERMÁN MARTÍNEZ
original music DILSON
intimacy and fight director TENIECE DIVYA JOHNSON
specialty choreography MAYTE NATALIO
original scenic artwork DANIEL PEGUERO
casting by THE TELSEY OFFICE / DESTINY LILLY, CSA
production stage manager LORI ANN ZEPP
ACCESSIBILITY
OPEN CAPTION performance for BEES & HONEY is scheduled for Tuesday, May 30 at 7pm.
THE ROBERT W. WILSON MCC THEATER SPACE is fully ADA-accessible, including:
Self-opening lobby doors with the push of a button to enter and exit

Elevator access to each floor

Ramp with handrail leading to the Newman Mills Theater

3 Wheelchair-accessible restrooms are available in the main lobby restrooms; 

2 accessible single stalls on the Mezzanine Floor.
Please Note: The Susan & Ronald Frankel Theater is on the ground level.
The option to purchase a wheelchair seat with a companion seat is available for every performance date of every production for each theater. If further accommodations are needed please email audienceservices@mcctheater.org or call our box office at 646-506-9393.
Want access to our full 2023/24 season? 
Click to YES to learn more about all the exclusive benefits for
SUBSCRIBERS & PATRONS
THE ROBERT W. WILSON MCC THEATER SPACE