ABOUT THE JOURNEY:
A conversation exploring the unique stories behind the musicals of today
SAT OCT 19, 2019 at 5:15 PM
The Newman Mills Theater at the
THE ROBERT W. WILSON MCC THEATER SPACE
511 W 52 ST
Every musical begins with a small spark of inspiration: a Johnny Cash lyric, a medieval woman's legacy, a monologue at a youth festival, a performance in a barn in Vermont. These are the catalysts that set into motion the creation of some of the most unique musicals onstage in New York City. Join artists MICHAEL R. JACKSON (writer/creator, A Strange Loop), ROSS GOLAN (writer/creator, The Wrong Man), AMBER GRAY (Tony-nominated for her performance in Hadestown), GRACE MCLEAN (writer/star of In the Green), and more for an inside look at the life of these musicals from inception to performance and beyond. This is a FREE event that is open to the public.
ABOUT our PANELS
Our monthly panel discussions bring together guest experts, community leaders, and peers to explore important issues relevant to our times or raised in our work. Panels are free and open to the public, even if you haven't seen our work.
MODERATOR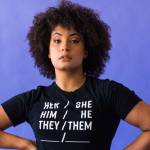 IANNE FIELDS STEWART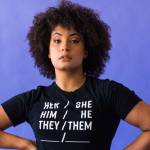 IANNE FIELDS STEWART
Ianne Fields Stewart (pronouns: they/them/she/her) is a Black queer nonbinary transfeminine New York-based storyteller working at the intersection of theatre and activism. When Ianne is not performing (their first love), Ianne continues to develop their theatrical consulting business which spans from talkback facilitation  to teaching artistry to community outreach and organizing. Their work has taken them to MCC, LCT3, Rattlestick Playwrights Theatre, Playwrights Horizons, Music Theatre Factory, NYC charter schools, and the Rose M. Singer Center on Riker's Island. Ianne is also the founder of The Okra Project ( https://bit.ly/2P3lFGE ) which hires Black Trans chefs to cook healthy and culturally specific meals for Black Trans People in their homes or community centers if they're experiencing homelessness.
Want access to our full 2023/24 season? 
Click to YES to learn more about all the exclusive benefits for
SUBSCRIBERS & PATRONS
THE ROBERT W. WILSON MCC THEATER SPACE