ACCOUNTABILITY & REFORM IN THE CRIMINAL JUSTICE SYSTEM
SAT NOV 16, 2019 at 3:45 PM
The Newman Mills Theater at the
THE ROBERT W. WILSON MCC THEATER SPACE
511 W 52 ST
"Are the people here to hear me
Or here to ignore me?
Am I a human being
Or am I here performing?"
– Duran, The Wrong Man
What happens when a scholar, a think tank director, a criminal defense attorney and two artists walk into a theater? They are brought together by MCC's THE WRONG MAN, a new musical that follows Duran, a man convicted of a crime he did not commit. Through innovative artistic modes of song and choreography, THE WRONG MAN poses important questions about personal responsibility and dehumanization within the prison-industrial complex. This panel will consider possible answers about how to examine policing and prosecution, how to address their shortfalls for specific communities, and how to promote re-entry of returning citizens into society. Moderated by Dr. Kareem Crayton (Executive Director, the Southern Coalition for Social Justice) and featuring Elizabeth Felber (Supervising Attorney, the Legal Aid Society's Wrongful Convictions Unit), THE WRONG MAN cast members Tilly Evans-Kreuger and Ciara Renée, and in partnership with the Institute for Innovation in Prosecution at John Jay College of Criminal Justice. This event is FREE and open to the public.
ABOUT our PANELS
Our monthly panel discussions bring together guest experts, community leaders, and peers to explore important issues relevant to our times or raised in our work. Panels are free and open to the public, even if you haven't seen our work.
MODERATOR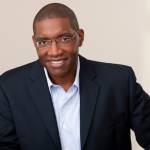 KAREEM CRAYTON, JD PhD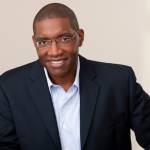 KAREEM CRAYTON, JD PhD
Kareem Crayton, JD, PhD, currently serves the Executive Director of the Southern Coalition for Social Justice in Durham, NC, having stepped away from a teaching responsibilities at Vanderbilt University Law School.  One of few credentialed experts of his type in law and political science, Dr. Crayton has been an expert witness and consultant on election-related projects in more than a dozen states.  A well-respected researcher, Dr. Crayton's body of scholarly work, which includes more than two dozen publications, explores the relationship between race and politics in representative institutions. The insights and analyses from his writings have distinguished him as a leading voice on election reform as well as a key player in litigation and public policy debates worldwide about the design of election systems.  He is a magna cum laude graduate of Harvard College and later earned a PhD in Political Science and law degree from Stanford University.
Want access to our full 2023/24 season? 
Click to YES to learn more about all the exclusive benefits for
SUBSCRIBERS & PATRONS
THE ROBERT W. WILSON MCC THEATER SPACE