Produced by MCC Theater in collaboration with The Sol Project
TIX FOR BEES & HONEY  GO ON SALE TO THE GENERAL PUBLIC MAR 21.
Sign up for our email list, and be the first to hear when tix are available.
(We will not sell your information or SPAM your inbox).
PATRONS, SUBSCRIBERS, & MEMBERS GET PRIORITY ACCESS TO TIX! LEARN MORE.
In BEES & HONEY, married couple Manuel and Johaira are entering new phases in their lives. But as the challenges of life and marriage mount, the young and ambitious couple must answer the age-old question: Is Love enough? Inspired by Juan Luis Guerra's Como Abeja Al Panal, this Washington Heights love story is written by Guadalís Del Carmen and directed by Melissa Crespo.
The Susan & Ronald Frankel Theater at
THE ROBERT W. WILSON
MCC THEATER SPACE
511 W 52 ST
NY, NY 10019
ALL SUBSCRIBERS, MEMBERS, AND PATRONS MUST BE LOGGED IN TO ACCESS THEIR TIX & DISCOUNTS
BOX OFFICE HOURS
MON: 12PM – 6PM
TUE – SUN: 12PM – 7:30PM
(Closed daily from 3-3:30PM)
*Tue Feb 14: 12PM – 6PM
*Sun Feb 19: 12PM – 2:30PM
Got Questions?
(646) 506-9393 or
boxoffice@mcctheater.org
CREATIVE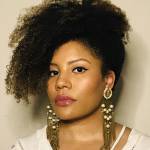 GUADALÍS DEL CARMEN
PLAYWRIGHT
GUADALÍS DEL CARMEN (Playwright, she/her/ella) is a playwright, performer and screenwriter from Chicago, based in NYC. She's an Ars Nova Resident Artist, a 2020 Steinberg Playwriting Award recipient, and Artistic Associate of Black Lives, Black Words. She is the Founder and Co-Artistic Director of the Latinx Playwrights Circle NYC. Her plays include Not For Sale, My Father's Keeper, Daughters of the Rebellion, A Shero's Journey or What Anacaona and Yemayá Taught Me, Blowout. She was a Co-Producer of Atlantic Theater Company's African Caribbean MixFest 2021. She's worked on projects with HBO, FX, and Amazon. Guadalís has performed as an actor in Chicago, NYC, and St. Louis. Bees and Honey had its first staged reading with SOL Project's SOLFest 2018.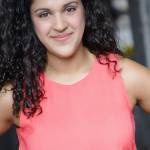 MELISSA CRESPO
DIRECTOR
MELISSA CRESPO (Director, she/her/hers) is a director of new plays, musicals, and opera. Upcoming: Yoga Play by Dipika Guha (Geva Theatre Center), and Sheepdog by Kevin Artigue at the Contemporary American Theatre Festival. As a playwright, her play Egress, co-written with Sarah Saltwick, recently had a rolling world premiere at Salt Lake Acting Company and Amphibian Stage. Melissa received her M.F.A. in Directing from The New School for Drama. She is a Founding Editor of 3Views on Theater and is the Associate Artistic Director of Syracuse Stage. https://www.melissacrespo.com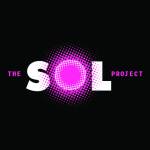 THE SOL PROJECT
COLLABORATOR
THE SOL PROJECT is a national theater initiative dedicated to producing the work of Latiné playwrights in New York City and beyond. Founded in 2016, The Sol Project works in partnership with leading Off-Broadway and regional theaters to amplify Latiné voices and build artistic homes for artists of color.
Through the writers we champion, The Sol Project aspires to create a bold, powerful, and kaleidoscopic body of work for the new American theater. The Sol Project launched with the world premiere of Alligator by Hilary Bettis (New Georges), followed by the New York premieres of Seven Spots on the Sun by Martín Zimmerman (Rattlestick Playwrights Theater) and Oedipus El Rey by Luis Alfaro (The Public Theater) in 2017. In the fall of 2018, The Sol Project partnered with Yale Repertory Theatre to produce the world premiere of El Huracán by Charise Castro Smith and in early 2020 partnered with Baltimore Center Stage and The Playwrights Realm to produce the world premiere of Richard & Jane & Dick & Sally by Noah Diaz. In 2022, The Sol Project is partnering with Soho Rep and MCC Theater to produce the world premieres of Notes on Killing Seven Oversight, Management, and Economic Stability Board Members by Mara Vélez Meléndez and Bees and Honey by Guadalís Del Carmen, respectively. In addition, The Sol Project produces an annual summer play festival – SolFest – in partnership with Pregones/Puerto Rican Traveling Theatre to seed the field with new work driven by Latiné playwrights, directors, and actors.
Want access to our full 2022/23 season? 
Click to YES to learn more about all the exclusive benefits for
SUBSCRIBERS & PATRONS
THE ROBERT W. WILSON MCC THEATER SPACE