EPISODES
EPISODE 1: Up Next, Dogs
The year is 2199. Earth has got it all – Artificial Intelligence to meet all of our needs, a brand new festival on the moon, politics and posturing on 24 hour news cycles… and a doomsday prophecy that the sun will disappear, forever changing life as we know it.
EPISODE 2: in the flames of My Rise, you are but ashes and dirt
Trapped on Earth, where aliens are denied rights, Illi is a Trk determined to escape an abusive home. With cer life and freedom at stake, will Illi find cer place in the universe?

EPISODE 3: Night Vision
When Izta, a sheltered half human/half alien, sneaks off Earth for the first time, xey have no idea what adventure lies ahead of xem. A lunar music festival, a charming stranger, and a disappearing sun – Itza's life will never be the same.
EPISODE 4: This is Where She Goes
Sixteen years after the disappearance of the sun, life has gone on and Amelia Rose is content with her life aboard a drifting spaceship. But when new discoveries threaten everything she holds dear, she has to face her fears head on and decide how far she will go to do what is right.
EPISODE 5: The World We Knew
In the year 1793, the priestess Andula receives visions of a terrible future. Who are the people in her visions? Can the sun be saved? And most importantly, what does any of this have to do with Andula?

EPISODE 6: Itele
Questions abound as the fates of Andula, Amelia Rose, Illi and Izta intertwine. When the end is not the end, four strangers have to ask themselves: Where will we go?
THIS IS WHERE WE GO




A SIX-PART RADIO PLAY PODCAST
In association with THE PARSNIP SHIP and BUSINESS LUNCH PRODUCTIONS
inspired by the OCTAVIA BUTLER quote from PARABLE OF THE SOWER:
"All that you touch/You Change. All that you Change/Changes you.
The only lasting truth/Is Change./God is Change."
BY THE RADIO ROOTS WRITERS GROUP
AMARA BRADY, JESSIE RIVERA DEBRUIN, GINA FEMIA, AND NINA KI
DIRECTED BY
TAMILLA WOODARD
ALL 6 EPISODES NOW STREAMING!
A future built on commodity and access is altered forever with the disappearance of it's main life force. With the fate of the universe rocked by change, four strangers find the answer to survival in each other.
Four strangers, four paths, one destination.
JOIN OUR SHARED EMAIL LIST AND RECEIVE EXCLUSIVE CONTENT + UPDATES. YOU'LL EVEN RECEIVE DAY OF REMINDER EMAILS OF NEW EPISODE DROPS:
FEATURING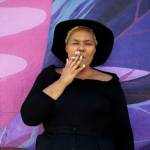 AMARA J. BRADY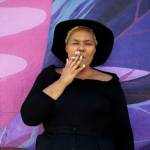 AMARA J. BRADY
Amara (She/Her/Hers) is a generative artist & cultural dramaturg from Chicago. At the crux of her artistry is uplifting Black women and connecting underserved communities to theatrical experiences. Acting: Bernarda's Daughters (The Lark), Annie Golden: Broadway Bounty Hunter (Barrington Stage Co.), NYTW, 54 Below, Joe's Pub & others. She's a member of Iconis & family. Playwriting: Last Ones First (Crux VR in association with Blair Russell Productions); When We Were gods (Blackboard collective + Kervigo Ensemble); Radio Roots Writers Group (The Parsnip Ship); inaugural member of the Showdogs playwriting collective, and a member of SHECreates NYC's Myths and Legends program. Her work has been staged at The Drama League, The Dramatists Guild, Joe's Pub, and The Wow Cafe Theatre. Producing: Theatre Communications Groups National Conference (2019). NYT's Critic Pick, Jillian Walker's SKiNFoLK (Associate Producer). YouTube Series, 'Skinny & White' Aren't Character Traits. In This Paper I'll Explain. Resist, check your privilege, & then give some space to Women of Color & Trans Folx. Ashé to the ancestors. All Power to all people. Website:https://linktr.ee/ajbrady Instagram: @bradynotthebunch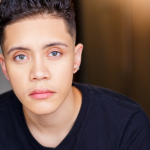 GARCIA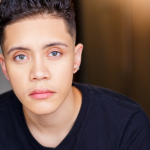 GARCIA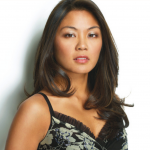 TERESA AVIA LIM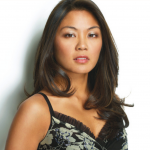 TERESA AVIA LIM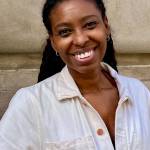 TAMILLA WOODARD
Director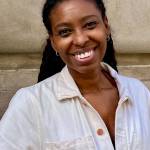 TAMILLA WOODARD
Director
Tamilla Woodard
 (she/her). Recently named one of 
50 Women to Watch on Broadway
, Tamilla is the co-Artistic Director of Working Theater in New York; the founder of the site specific international partnership, PopUP Theatrics; and the Associate Director of Tony Award-winning 
Hadestown 
on Broadway. Prior to joining Working Theater, Tamilla served as the BOLD Associate Artistic Director at WP Theater. Tamilla has directed at theaters nationally and internationally, including at WP Theater, Baltimore Center Stage, American Conservatory Theater, Classical Theater of Harlem, The Bushnell Center for the Performing Arts with TheaterWorksUSA, and The Cleveland Public Theatre, among others. Recent highlights include the world premiere of Donetta Lavinia Grays' award-winning 
Where We Stand
 at WP Theatre, Caryl Churchill's 
Top Girls
 at A.C.T.'s Geary Theater, and the critically acclaimed immersive off-Broadway production of 
3/Fifths
, by James Scruggs. Currently, Tamilla is represented online with the visionary, interactive digital tour of 
American Dreams
, which she directs and developed with Leila Buck. Her work has been recognized with an Off Broadway Alliance Award and Lucille Lortel Nomination. Tamilla is a graduate of the Yale School of Drama, where she also teaches. 
www.Tamilla.com
.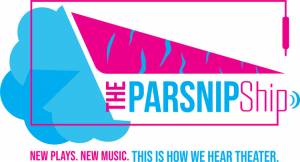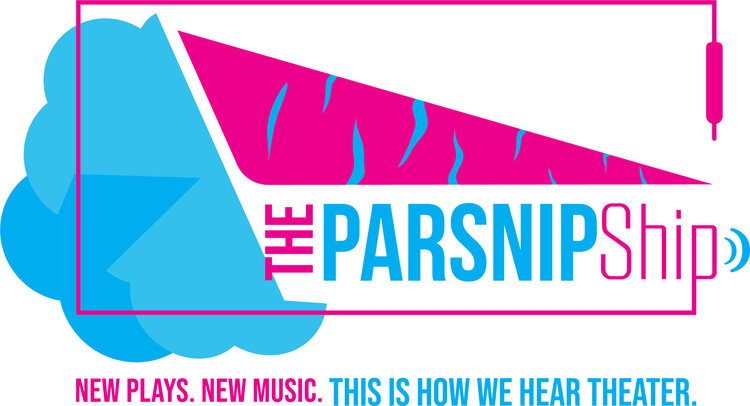 ABOUT THE PARSNIP SHIP is a podcast play company that amplifies bold artists for audiences who crave accessible stories and storytellers. The Parsnip Ship's live events and audio podcasts are eclectic and transformative, creating communities in person and digitally. The Parsnip Ship re-imagines the experience of the radio play by pairing underproduced playwrights and independent musicians for live episodes that are released as a free podcast. Through their work, they have revolutionized the way you hear theater.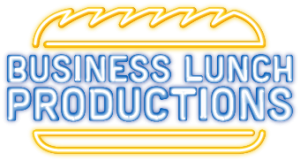 ABOUT BUSINESS LUNCH PRODUCTIONS is a Brooklyn based digital media marketing agency. They specialize in organizational branding, narrative/documentary films, live events, and more. BLP brings a team of relentless, award-winning creatives to the table for giants of industry including Snapchat, MLB, Scholastic, ESPN and many more. As consultants they have helped numerous non-profit and for-profit clients launch and re-imagine the way they do business. From ideation to execution, BLP approaches every project with a profound focus on delivering boundary-pushing work and creating meaningful relationships.
Want access to our full 2023/24 season? 
Click to YES to learn more about all the exclusive benefits for
SUBSCRIBERS & PATRONS
THE ROBERT W. WILSON MCC THEATER SPACE