An MCC VIRTUAL EVENT: a benefit reading of the award-winning hit comedy!
FEATURING:
CYNTHIA ERIVO, SHAHADI WRIGHT JOSEPH, ASHLEIGH MURRAY, DA'VINE JOY RANDOLPH, STORM REID, LYRIC ROSS, GABOUREY SIDIBE, LOVIE SIMONE
ONLINE SALES ARE NOW CLOSED- TO PURCHASE TICKETS, PLEASE CALL THE BOX OFFICE AT 646-506-9393
The CRITICALLY ACCLAIMED, SOLD OUT hit comedy,  SCHOOL GIRLS; OR, THE AFRICAN MEAN GIRLS PLAY by Burnt-Umber Playwright in Residence JOCELYN BIOH is back in session for a one-night only virtual event.
Paulina, the reigning queen bee at Ghana's most exclusive boarding school, has her sights set on the Miss Universe pageant. But the arrival of Ericka, a new student with undeniable talent and beauty, captures the attention of the pageant recruiter—and Paulina's hive-minded friends. This 2018 Lortel Award winner for BEST PLAY and NEW YORK TIMES CRITIC'S PICK explores the universal similarities (and glaring differences) facing teenage girls across the globe.
Having Trouble? For the quickest trouble shooting response please email boxoffice@mcctheater.org. We will have a staff member standing by until 3:30pm ET to assist. Please note that they will not be able to assist on IT issues, but they can help make sure you're in the right place! You can test your connection to the stream starting at 2:45pm ET. If you see the title of the show – you've arrived!
SUN, DEC 13
3:00PM ET
PRESENTED VIRTUALLY
RUN TIME: 80 MINUTES, PLUS A 20 MINUTE LIVE TALKBACK*
ONLINE SALES ARE NOW CLOSED- TO PURCHASE TICKETS, PLEASE CALL THE BOX OFFICE AT 646-506-9393
All ticket buyers will be sent a link to access the event two hours prior to the start time on DEC 13. If you purchase a ticket that includes the talkback, you will receive 2 separate links.
Proceeds from this virtual benefit reading help MCC continue to bring thought-provoking theater to life in the digital realm and prepare for our return to 52nd Street.
PLEASE NOTE
*Only tickets purchased at the $50 level include access to the live talkback with the cast and creative team.
Subscribers have access to $5 tix that include the live talkback. Make sure you're signed-in to access your discount.
Patrons receive complimentary tickets to the reading and talkback. To book your Patron tickets, please contact patrons@mcctheater.org.
STREAMING ISSUES?
Check out our Livestream Guide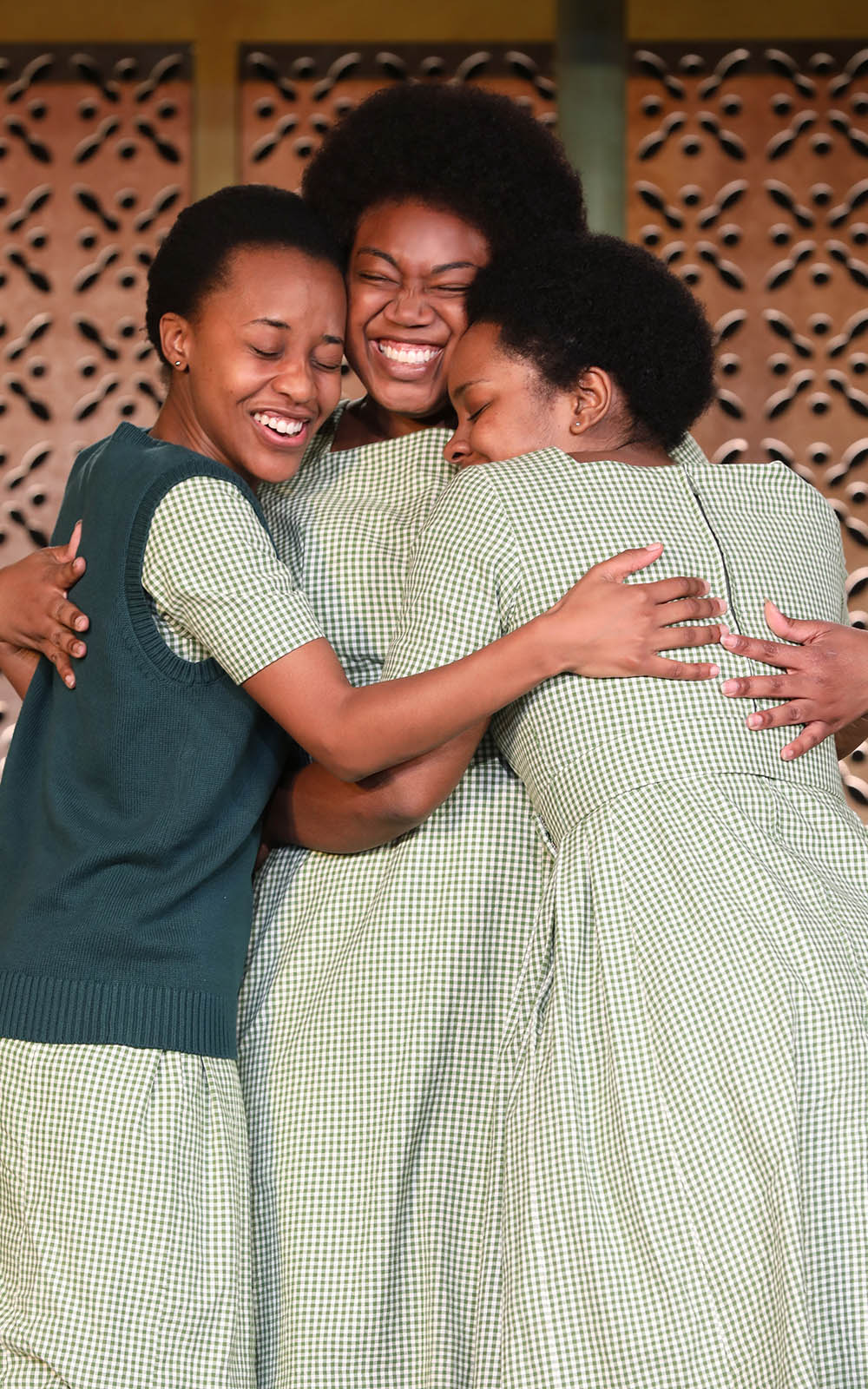 "The nasty-teen comedy genre emerges wonderfully refreshed in a world it never considered.

"
– The New York Times
"Ferociously entertaining and as heartwarming as it is hilarious. Engaging from first minute to last…
(even the title is fun.)"
– The Hollywood Reporter
"Deliciously brought to life by a terrific ensemble. It's hard to imagine a better staging and you'd be hard pressed to find a more refreshing 75-minutes."
– LA Times
SCHOOL GIRLS... Benefit Reading
Sold Out
Want access to our full 2023/24 season? 
Click to YES to learn more about all the exclusive benefits for
SUBSCRIBERS & PATRONS
THE ROBERT W. WILSON MCC THEATER SPACE