¡GÁRGOLA!


A new play from playwright OMAR VÉLEZ MELÉNDEZ
and director CRISTINA ANGELES
AN MCC VIRTUAL EVENT | UN EVENTO VIRTUAL DE MCC


NOW AVAILABLE TO STREAM THRU 12/13 ONLY| AHORA DISPONIBLE EN STREAMING
The event was performed in English and featured a talkback with the creative team following the reading | Este evento se presentó en inglés e incluye un conversatorio con el equipo creativo al concluir la lectura
Deep in the dark corners of the Puerto Rican countryside, the townspeople of Barceloneta are witnessing something paranormal. Is it real? Of course it is…But…is it? | En los rincones más oscuros del campo puertorriqueño, los habitantes de Barceloneta están presenciando algo paranormal. ¿Será real? Por supuesto que sí… Pero… ¿Lo es?
#GARGOLAMCC #GARGOLA
This virtual event is a part of MCC's LIVELAB series. We began our life at MCC almost 35 years ago with the One-Act Festival, so as we embark on another beginning – MCC Virtual Events – we wanted to pay homage to our roots, by hosting a series of One-Act play readings. Act readings will be between 25 – 45 minutes in length and will be read and live-streamed.
RUN TIME: 25 MINUTES, PLUS A 15 MINUTE TALKBACK
This production is available for FREE for subscribers and available to rent for 24 hours
PLEASE NOTE
The performance is captioned in English and Spanish | La producción incluye subtítulos en inglés y español
JOIN US FOR A PANEL DISCUSSION ON THE CASTING OF ¡GÁRGOLA!


WED, NOV 18 | 6:00 PM ET
STREAMED FREE ON THE MCC YOUTUBE CHANNEL
The panel discussion, ¡GÁRGOLA!: CASTING THE STORY, continues MCC's tradition of provoking conversation.
¡GÁRGOLA! playwright OMAR VÉLEZ MELÉNDEZ and director CRISTINA ANGELES discuss the importance of authentically casting the production with an all Puerto Rican cast. They are joined by cast member CRISTINA SOLER and MODESTO 'FLAKO' JIMENEZ of the Oje Group, who will share their experiences as storytellers and creators. The discussion will be moderated by JOSUÉ Hernandez.
CREATIVE TEAM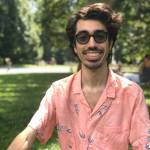 OMAR VÉLEZ MELÉNDEZ
Playwright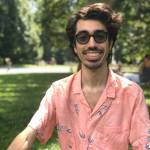 OMAR VÉLEZ MELÉNDEZ
Playwright
Omar Vélez Meléndez is a playwright born and raised in Puerto Rico. Their playwriting debut took place at the 2016 UPR Student Theatre Festival with The Natives Fight for Their Cave: Part 2. They are a member of Playgroup at Ars Nova and a 2020-2021 Playwrights Realm Writing Fellow. Their work has also been developed at The Lark, Teatro SEA, Pregones/PRTT, The Latinx Playwrights Circle and Fresh Ground Pepper. Other plays include We Built Our Homes Near Kingdoms of Animals and Magic (The Lark's Playwright's Week, 2019 Rita & Burton Goldberg Playwriting Prize), Notes on Killing Seven Oversight, Management and EconomicStability Board Members and Lajasarriba. Playwriting MFA: Hunter College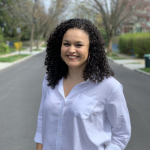 CRISTINA ANGELES
Director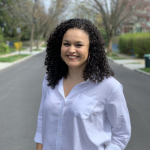 CRISTINA ANGELES
Director
Cristina Angeles is an Afrolatina director, writer, and theater maker whose mission is to create empathy and conversation by directing new plays, musicals, and socially conscious adaptations of classics that place women of color at the forefront.
Today, Cristina is the Founding Artistic Director of Checkmark Productions,
an NYC based company dedicated to artists of color and the telling of their stories, an Associate Artist at Roundabout Theatre Company, and a Drama League Directing Fellow. Previously, she has participated in the Roundabout Directing Fellowship, the Williamstown Directing Corps, the SDCF Observership Program, and as an assistant director on and off-Broadway.
Select credits include DREAM HOU$E by Eliana Pipes (2019 Leah Ryan Prize, 2019 O'Neill Finalist,) directed by Cristina at Ars Nova's ANT Fest, and TONI, a digital series inspired by the life of Marie Antoinette written and created by Cristina. More at
www.cristinaangeles.com
CAST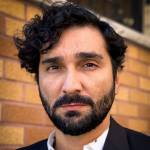 ANDRÉS LÓPEZ ALICEA
Arcadio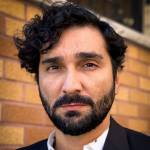 ANDRÉS LÓPEZ ALICEA
Arcadio
Andrés López-Alicea is a Puerto Rican director, actor, and teaching artist based in New York. MFA Directing/The New School. BA Architecture and Drama. His acting has been seen at, Teatro Círculo, The New School for Drama, Latea Theatre and The Tank. He is an active actor at Teatro 220 improv company and Story Pirates.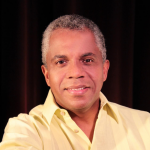 WILLIE DENTON
Santiago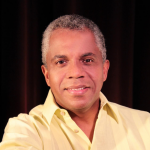 WILLIE DENTON
Santiago
Puertorrican Actor. A thirty years career where he had performed Classics, Drama, Comedy  and Musical Theater having the opportunity to visit United States, Italy, Portugal, Japan, Venezuela and Colombia.
Many memorable theater productions to remember…  La Vida es Sueno, Avatar, Pedro y El Capitan, La Carreta, Dona Barbara, Othello, Euridice, Razas, Equus, Christ Last Temptation,       DC-7:  Roberto Clemente's Story,    Wrinkle in Time, Water by the Spoonful among many others.
His movie debut was with the character of Ben in Under Suspicion directed by Stephen Hopkins; starring Gene Hackman and Morgan Freeman.  In 2015 was honored with the leading character of         Pedro Knight on the TV series CELIA about the life of legendary Cuban Singer Celia Cruz.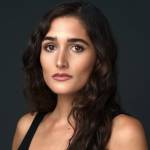 MARICELIS GALANES
LISA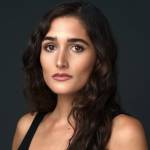 MARICELIS GALANES
LISA
Maricelis Galanes is a bicoastal actor and singer-songwriter from Puerto Rico. She holds an MFA in Acting from the Actors Studio Drama School at Pace University, where she trained in the Stanislavski Method. Maricelis previously graduated from Syracuse University with a bachelor's degrees in both Drama and Psychology. Her most recent TV credit was in ABC's The Baker and the Beauty. Additionally, Maricelis loves writing her own original music, which is available on Apple Music, Spotify and YouTube. She is proud to be a finalist at The Actors Studio, a member of SAG-AFTRA and managed by Brillstein Entertainment Partners.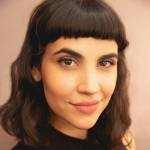 BEATRIZ MIRANDA
Elena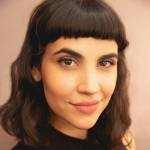 BEATRIZ MIRANDA
Elena
Beatriz Miranda is a Puerto Rican actress and an American Conservatory Theater's Masters of Fine Arts program alumni. While pursuing a double BA in Psychology and Theater at the University of Puerto Rico, she was a member of Teatro Rodante Universitario and has performed as an improviser and stand up comedian. Recent roles include Erin in The Tallest
Man in the World, Roberta in Danny and
the Deep Blue Sea, Mary in ACT's A Christmas
Carol, Ashley in Clickshare and Queen Marie Therese in Lynn Nottage's Las Meninas.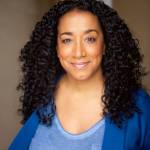 SOPHIA RAMOS
Doña Eladia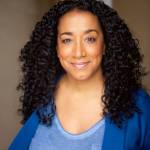 SOPHIA RAMOS
Doña Eladia
Sophia Ramos began as a rock singer for the 90's NYC hard rock outfit Sophia's Toy signed to Epic/Sony Records. Sophia went on to collaborate and perform with artists Joey Ramone, Rod Stewart, Paul Simon, Big Brother & The Holding Company, Soundgarden and Metallica. Some of her theater work includes Robert Schenkkan's musical The Twelve at Signature Theater, Arizona Theater Company's production of Love, Janis, Berkeley Rep and The Public Theatre production of Party People, Macbeth 2017 at STC and Top Girls Huntington Theatre Co.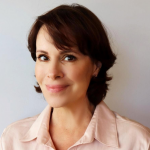 CRISTINA SOLER
Doña Rosa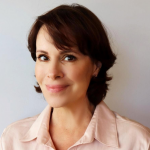 CRISTINA SOLER
Doña Rosa
University of Puerto Rico, Drama Dept. graduate.  M.A. from N.Y.U. Has acted in soap operas and important plays such as "La Verdadera Historia de Pedro Navaja". Presented in P.R., Dominican Republic and twice invited to NY. as part of Joseph Papp's theatre Festival. In 1989 she began her career in TV comedy with "Sunshine's Café", channel 4. She worked with this group on television as part of the fixed cast of a weekly comedy program until approximately 2008, being "El Condominio" one of these. She received the Quixote Award for Best Comedy Actress for "De Noche con Sunshine".
In 1990 she received the "Critics Choice Award" for the best theatre actress for "Ariano", a production presented in P.R. and Colombia. "A View From the Bridge", "Los Soles Truncos", "David's Mother", "The Norman Conquests", "Noises Off", "August: Osage County", "Fabuloso", "The House of Blue Leaves", "Verano, Verano", "Steel Magnolias", "Construyendo a Verónica", "Romeo & Juliet" (Coda 21), "The Dixie Swim Club", "Sylvia", "The Odd Couple", "Cancún", "El Insólito Caso de Miss Piña Colada", "Venecia", and "The Curious Incident of the Dog in the Nighttime" are some of her most recent productions, in addition to working with groups such as Lipit and Teatro Breve on several occasions.
She directed "Luv" in 2012, and received the award for best direction at the Third Love Festival for "And the Little Dog Laughed".
In 2002 she wrote "Hasta Aquí Llegamos", nominated for best book.
Wrote and directed authorized, (by the author), adaptation of "When I was Puerto Rican" by Esmeralda Santiago (2016-2019).
Wrote and directed sketches for "Locas de Atar" (2010-2012), and in 2011-2012 she was part of "Rayos y Centellas", a group of political-musical satire.
She has participated in various films, such as "Stranded" (Lifetime) and "Princess Protection Program" (Disney). In National Cinema, "La Guagua Aérea", "Dios los Cría II", "Las Vacas con Gafas", "Vivimos para esa noche", and "Yerbabuena". "Picando Adelante" and "Mixtape"are in post-production.
In 2019 she participated in a 4-episode Spanish series produced by Bambú. "En el Corredor de la Muerte" starring Miguel Angel Silvestre which was filmed in Panama and Spain.
DESIGNERS
Scenic Design- DEILIS CURIEL
Sound Design- GERMÁN MARTINEZ
Want access to our full 2023/24 season? 
Click to YES to learn more about all the exclusive benefits for
SUBSCRIBERS & PATRONS
THE ROBERT W. WILSON MCC THEATER SPACE