RELIVE this MCC VIRTUAL EVENT
FEATURING:
KAITLYN DEVER, JULIANNE MOORE
WRITTEN AND DIRECTED BY:
PETER HEDGES
Revisiting this acclaimed work – a brutal one-act comedy about a learning-to-drive daughter who comes face-to-face with the mother she thinks has let her down – Good as New first played in 1993-94 as part of MCC's (then called Manhattan Class Company) One Acts. It was then extended to a full-length work and presented by MCC in 1997. You can now rent and re-watch this virtual reading, followed by a moderated talkback with the cast and creative team.
All  proceeds of this benefit reading will support MCC's Be Our Light Campaign and will be matched 2-to-1 by the MCC Board, to help the Theater now, and with preparation for the coming 2021 season. 10% of add-on donations will be split between the The Artist Coop and The Okra Project.
AVAILABLE TO RENT THRU SUN 7/19 AT 11:59 PM EST
on VIMEO ON DEMAND
RUN TIME:
25 MINUTE READING
25 MINUTE TALKBACK
Each rental will be available for 24 hours only
CAST + CREATIVE TEAM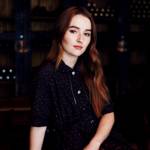 KAITLYN DEVER
Maggie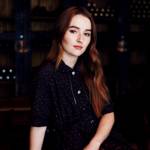 KAITLYN DEVER
Maggie
Golden Globe® nominee Kaitlyn Dever has amassed tremendous respect at a young age with her dynamic and impactful performances in film and television.
Dever presently stars in Netflix's 8-episode limited series UNBELIEVABLE, the true story of Marie, a teenager who was charged with lying about having been raped, and the two female detectives (Toni Collette and Merritt Wever) who followed a twisting path to arrive at the truth. The series debuted on September 13, 2019. Dever's standout performance earned her nominations in the 'Lead Actress of a Limited Series' category for both the Golden Globe® Awards and Critics' Choice Awards.
In May 2019, Dever starred in Olivia Wilde's directorial debut, BOOKSMART, opposite Beanie Feldstein, Billie Lourd, and Noah Galvin. Dever and Feldstein lead as two overachieving high schoolers who set out to cram four years of fun into one night before they graduate. Annapurna Pictures produced the film, which was released to critical acclaim in May 2019 following a successful world premiere at SXSW Festival. Dever was recognized by the Hollywood Critics Association as the 2020 Breakthrough Artist Under the Age of 23, and was named an EE BAFTA Rising Star nominee for her performance.
Dever also starred in THEM THAT FOLLOW, an independent drama feature that premiered at the 2019 Sundance Film Festival. The film is set inside a snake-handling church deep in Appalachia, when a forbidden relationship forces a pastor's daughter to confront her community's deadly tradition. Olivia Colman and Walton Goggins co-star and The Orchard released the film on August 2, 2019.
Dever wrapped production on the pilot of B.J. Novak's upcoming untitled anthology series for FX Networks. The series will use the boldest issues of our times as a jumping off point to tell singular, character-driven stories about the world we live in today, and the pilot will also feature Lucas Hedges, Jon Bernthal, and Boyd Holbrook.
Additionally, Dever wrapped production on Hulu's upcoming anthology series, MONSTERLAND, opposite Jonathan Tucker. Based on the short stories by Nathan Ballingrud, the series will follow a group of people who, after experiencing encounters with mermaids, fallen angels, and other strange beasts, are desperate to repair their lives, ultimately showing that there is a thin line between man and monster.
In November 2018, Dever appeared in Sony Pictures' THE FRONT RUNNER for director Jason Reitman, opposite Hugh Jackman, Vera Farmiga, and J.K. Simmons, which follows American Senator Gary Hart's 1988 presidential campaign that is derailed when he's caught in a scandalous love affair.
In October 2018, Dever appeared opposite Steve Carell and Timothée Chalamet in BEAUTIFUL BOY, an adaptation of the memoirs by father and son David and Nic Sheff. Directed by Felix Van Groeningen and released by Amazon Studios, the film chronicles the heartbreaking and inspiring experience of survival, relapse, and recovery in a family coping with addiction over many years.
In April 2018, Dever starred in Lynn Shelton's, OUTSIDE IN, opposite Jay Duplass, Edie Falco, and Ben Schwartz, which was released by The Orchard, and globally on Netflix. The film had its world premiere at the 2017 Toronto International Film Festival and tells the story of a high school teacher who explores a relationship with her ex-student after his release from a 20-year prison sentence as they both navigate their own lives.
In August 2017, Dever starred in DETROIT, for Academy Award-winning director Kathryn Bigelow, with an ensemble cast including John Boyega, Hannah Murray, Will Poulter, and Jacob Latimore. Written and produced by Mark Boal, the script is set against the backdrop of the Detroit riots that took place over five summer days in 1976, and was released by Annapurna Pictures.
In October 2014, Dever starred in Paramount's MEN, WOMEN & CHILDREN alongside Jennifer Garner, Ansel Elgort, Judy Greer, Adam Sandler, and Emma Thompson. The Jason Reitman comedy-drama is based on a novel of the same name by Chad Kultgen, and follows a group of high school teenagers and their parents as they discover the many ways the internet has changed their relationships, communication, self-images and love lives. Dever plays Garner's daughter, and love interest to Ansel Elgort. The film premiered at the 2014 Toronto International Film Festival.
Also in October 2014, Dever appeared in Lynn Shelton's comedy-drama LAGGIES with Keira Knightley, Chloe Moretz, and Sam Rockwell. The film tells the story of Megan (Knightley), a floundering 28-year-old woman who hides out for a week with high school student Annika (Moretz) and her best friend Misty (Dever), under the pretense of going to a work retreat after her boyfriend attempts to propose. The film premiered at the 2014 Sundance Film Festival and Toronto International Film Festival and was released by A24 Films.
In September 2013, Dever played a supporting role in the coming-of-age feature THE SPECTACULAR NOW, starring Shailene Woodley and Miles Teller. Based on Tim Tharp's novel and directed by James Ponsoldt, the romantic comedy-drama centers on a live-for-the-moment high school senior (Teller) as he develops a relationship with introverted classmate Aimee (Woodley). Premiering at the 2013 Sundance Film Festival, the film garnered much critical acclaim.
In August 2013, Dever appeared in the critically acclaimed SHORT TERM 12, opposite Brie Larson. Directed by Destin Daniel Cretton and based off his short film of the same name, the coming-of-age drama tells the story through the eyes of Grace (Larson), a young supervisor for an at-risk center for teenagers. The film is a glimpse into the lives of neglected youths where Dever plays trouble teen living in the group home. The film first premiered at the 2013 SXSW Festival where it won the Grand Jury Prize for "Best Narrative" as well as the Audience Award. Dever was also highlighted as a SXSW breakout.
Dever's additional film credits include WE DON'T BELONG HERE opposite Catherine Keener and Anton Yelchin; GRASS STAINS opposite Tye Sheridan; J. EDGAR, starring Leonardo DiCaprio and directed by Academy Award-winning director Clint Eastwood; and the Cameron Diaz comedy BAD TEACHER, directed by Jake Kasdan.
On the small screen, Dever co-stars in LAST MAN STANDING as the youngest, toughest, and most athletic daughter of the Baxter family. Created by Jack Burditt and directed by John Pasquin, the series also stars Tim Allen, Nancy Travis, and Molly Ephraim. After 6 seasons on ABC, the show moved to FOX for its seventh season and will return for its eighth this Fall.
Additional television credits include FX drama JUSTIFIED, CBS crime drama THE MENTALIST, Starz comedy PARTY DOWN, ABC's MODERN FAMILY and PRIVATE PRACTICE, and critically acclaimed HBO series CURB YOUR ENTHUSIASM.
In 2012, Dever was nominated three times at the 33rd Young Artist Awards for her roles in BAD TEACHER, LAST MAN STANDING and JUSTIFIED.
Dever currently resides in Los Angeles, CA.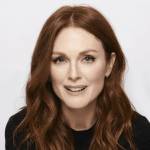 JULIANNE MOORE
Jan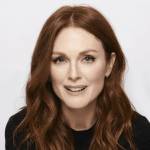 JULIANNE MOORE
Jan
Julianne Moore is an Academy Award and Emmy winning actor, and the first American woman to be awarded top acting prizes at the Cannes, Berlin, and Venice film festivals. Julianne also is a NY-Times bestselling author, for her children's book series Freckleface Strawberry.  She is on the Advisory Council of The Children's Health Fund, a supporter of the Tuberous Sclerosis Alliance, and in 2015, became founding chair of the Everytown for Gun Safety Creative Council, a creative community established to help amplify the movement to end gun violence in America. Julianne in The Woman in the Window (2020), The Glorias (2020), the Apple series Lisey's Story (2020), and Mothertrucker (2021).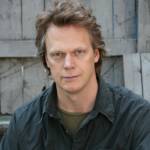 PETER HEDGES
Playwright + Director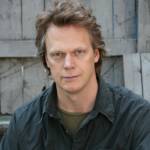 PETER HEDGES
Playwright + Director
Peter Hedges is a novelist, playwright, screenwriter, and film director. Hedges' first novel What's Eating Gilbert Grape was the basis for the 1993 film, which he also wrote. Hedges' screenplay adaptations include Jane Hamilton's A Map of the World and Nick Hornby's About a Boy, for which he received a Best Adapted Screenplay Oscar® nomination. Hedges made his feature film directorial debut with Pieces of April, starring Katie Holmes, Patricia Clarkson, and Oliver Platt. In 2007, Peter directed and co-wrote Dan in Real Life for Touchstone Pictures / Focus Features. In 2012, Peter wrote and directed The Odd Life of Timothy Green for Disney. Hedges' wrote and directed his most recent film, Ben is Back, which stars Julia Roberts and Lucas Hedges. Hedges founded the Edge Theatre in 1985 along with Mary-Louise Parker and Joe Mantello. His plays include "Baby Anger" (Playwrights Horizons), "Good as New" (Manhattan Class Company / South Coast Rep), "Imagining Brad" (Circle Rep), and "The Girl in Pink" (Atlantic Theater Company).
"33 years ago I met Julianne Moore at the same time I met MCC Theater. Bernie, Bob, and Will had arranged for a stage reading of my play Andy and Claire. An actress unknown to me at that time, Julianne Moore, read Claire. In that moment, she became one of my favorite actors in all the world. MCC Theater is my favorite theater in all the world. And back when I wrote plays, MCC often workshopped and produced them. I even wrote much of my first novel, What's Eating Gilbert Grape, reading and staging excerpts under the auspices of MCC Theater. In 1994, my one-act play Good As New premiered at MCC. After experiencing the sublime and exquisite live reading this past spring of Alan Bowne's Beirut with Marisa Tomei and Oscar Isaac, the possibilities of meaningful virtual theater became ever apparent. It was a thrill when MCC approached me about doing a reading of Good As New – and the whole thought of it went to a surreal next level when the great Julianne Moore and one of my favorite younger actors in all the world, the phenomenal Kaitlyn Dever, agreed to come play at what will be a live virtual theatrical party on July 16th."- Playwright and Director PETER HEDGES
"As much as you can never replace the thrill of the in-person experience of theater, we have seen through our LiveLab: One Acts series and our previous benefit reading of Beirut in the spring, that our community craves connection to this artform in real time – virtual or not. We're thrilled to share this benefit play-reading of Peter Hedges' Good As New on July 16, which was first performed at MCC in 1993 in the Class One Acts series. As well as being an incredible playwright and film director, Peter has been an artist at MCC for over 30 years and is also on the MCC Board. Additionally, to have the incomparable Julianne Moore and Kaitlyn Dever bring this reading to life is such an honor, a project that has been in the pipeline for months!"- MCC Co-Artistic Director BERNIE TELSEY
GOOD AS NEW Benefit Play Reading
RENT NOW
Want access to our full 2023/24 season? 
Click to YES to learn more about all the exclusive benefits for
SUBSCRIBERS & PATRONS
THE ROBERT W. WILSON MCC THEATER SPACE