MCC's Brooklyn Youth Company (BKYC) presents its first virtual Uncensored 2021: A Meeting of the Minds.
Uncensored is comprised of a collection of student-written monologues, scenes, movement, and ensemble pieces. It is a celebration of the work developed by the Brooklyn Youth Company over the course of 11 weeks. The students chose to explore the theme of THE MIND and to delve into what theirs have been wrestling with over the course of their quarantine. Is the mind our friend? Foe? Confidant? Or Archnemesis? How do we make peace with our mind in a world that often thrives off disconnecting?
The BKYC is our SATELLITE YOUTH COMPANY that is exclusively for students at THE HIGH SCHOOL FOR PUBLIC SERVICE. This ensemble of students grades 9-12 met weekly virtually with director VICKIE TANNER exploring their artistic voic­es and the tools they need to theatricalize their words. Utilizing a model similar to our MCC Youth Company PERFORMANCE LAB, BKYC creates their production in 11 weeks. The performers have met virtually for the entire class, show development and rehearsal process.
Director VICKIE TANNER has worked with the students this semester to build on their experiences, particularly over this last year, by fully embracing the elements and potential of creating virtual theater. The show will be a feast for the eyes and ears and provokes conversation about the state of the world and the role we play in making it a better place. We cannot wait for you to hear what their brilliant minds have dreamed up!
MCC's Youth Company and In School Partnerships are supported by The Emily Davie and Joseph S. Kornfeld Foundation, Tiger Baron Foundation, Harold J. Newman & Ruth Newman, Eric Rosedale, New York State Council on the Arts, and public funds from the New York City Department of Cultural Affairs in partnership with the City Council.
Please note that MCC Theater's Department of Public Engagement & Education and its staff expect that works by the Youth Company may contain controversial language as they explore topics including (but not limited to) identity, violence, politics, sexuality, social justice, etc. Consequently, while content is dealt with responsibly, there are no restrictions on subject matter within the MCC Theater Youth Company
CREATIVE TEAM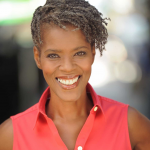 VICKIE TURNER
Director
Vickie received a BFA in Theatre from CSU, Long Beach and studied Meisner with Maggie Flanigan in NYC. Among her theatre credits are STOMP (Orpheum Theatre, National and European Tours); TANTALUS, Denver Center Theatre and British tour the RSC, written by John Barton, directors: Ed Hall and Sir Peter Hall, TWO DAYS, Long Wharf Theatre, by Donald Margulies, director: Lisa Peterson, and THAT DAMN DYKSTRA at Access Theatre director: Margarett Dykstra. She has written andperformed her solo play, RUNNING INTO ME  in New York at 59E59 Street Theaters, La Mama, Cherry Lane Studio Theatre, Nuyorican Poet's Cafe, Queens Theatre in the Park, Dixon Place Theatre, the United Solo Festival 2011 & 2012, NuBox Theatre, in Los Angeles at Whitefire Theatre, Edinburg Fringe Festival, Underbelly, Cowgate, Brooklyn Museum and Brooklyn Conservatory of Music as part of Brooklyn Beat Festival and most recently in a two-week run at Irondale Ensemble's Women's Festival to rave reviews. (Directors: Padraic Lillis and Bruce McCarty.) Her film credits include Acts of Worship, Drop Back Ten, No Way Out, The Apologyand Home, a Netflix short directed by Ellie Foumbi.Television: NYPD Blue, STOMP Out Loud, Wonderland (recurring – writer/dir. Peter Berg), Law and Order SVU, One Life to Live, Mercy, and the protagonist of Mainland music video: I Found God. Vickie is currently writing and producing a new web series, One Cuckoo, chosen as a finalist for the SAG Indie fellowship 2021 and awarded a partial scholarship for Stowe's Narrative Lab 2021. Vickie has been graced with the opportunity to work with young people as a teaching artist for 17 years. She currently works with Park Avenue Armory, Roundabout Theatre, Symphony Space, Strike Anywhere and is enjoying her 2nd year as director of BKYC with MCC Theater
Stage Manager:  JYNELLY ROSARIO
Alumni Fellow: JEMIMA PIERRE