How to Join
The MCC Theater Youth Company seeks dedicated, enthusiastic, and responsible young people for its Performance and Playwrighting Labs. Company members may be a part of one or both Labs.
The 2023/24 Youth Company Auditions will be held on OCT 18 & 19 from 4:30PM-6:30PM. All students must attend BOTH audition dates to be eligible to join.
To sign up fill out the 2023/24 Youth Company Auditions Registration Form here. The deadline to register is TUE, OCT 17 at 11:59PM.
Guidelines:
Between the ages of 14-19 and live in New York City
Currently enrolled NYC high school students when they join the company
Have a strong interest in participating in the dramatic arts
Open-minded and willing to take risks
Committed to consistent attendance at classes, rehearsals, and shows
Available throughout the entire NYC DoE Spring Break (APR 22 thru APR 26, 2024)
Accepted into the company based on effort, not previous theater experience
No preparation is required
Please call MCC Theater's Director of Public Engagement and Education, Meggan Gomez, at (212) 727-7722 ext. 203, with further questions about the company.
To receive updates about the Youth Company, send an email to education@mcctheater.org asking to be added to the Youth Company Mailing List.
Youth Company Programs
The Performance Lab
CO-DIRECTORS JAVON Q. MINTER and KEVIN CARILLO facilitate weekly workshops over seven months that develop students' artistic voices to develop monologues, scenes, songs, and choreographed movement pieces, culminating in the annual production of UNCENSORED at The Robert W. Wilson MCC Theater Space.
The Playwriting Lab
Playwriting Lab members develop original scripts in weekly workshops mentored by professional playwright JUAN RAMIREZ JR., learning about monologue, dialogue, setting, conflict, and character pushing them to expand their definition of what "theatrical" means. Members present public readings of their work with professional actors before further developing their scripts to see them come to vibrant life in the FreshPlay Festival in JUL/AUG.
The Youth Company Ambassadors
The Ambassador program introduces a small group of YC members together to the full range of skills, techniques, and ideas essential to professional theater. Ambassadors meet regularly with theater industry professionals as advocates for MCC Theater and arts education. They later become producers for UNCENSORED and The FreshPlay Festival. For more information, email dhughes@mcctheater.org.
The Brooklyn Youth Company
The BKYC is our satellite youth company located in East Flatbush, based on our Performance Lab model. This ensemble of students from High School for Public Service meets weekly from OCT thru DEC with director VICKIE TANNER to explore their artistic voices and the tools they need to theatricalize their words. Like the other branches of the YC, the BKYC perform in their own UNCENSORED production and participate in master classes and theater visits. In the spring, BKYC members join the BKYC T.O. Troupe to explore issues in their community through theater, utilizing techniques from Augusto Boal's Theater of the Oppressed.
Performances

BKYC UNCENSORED
Our satellite youth company kicks off our season with their evening of monologues, scenes, dance and music, all written and created by the Brooklyn Youth Company over the course of eleven weeks. This year's theme will explore the power of a passport- to your mind, to the world, to freedom. For more info email education@mcctheater.org

UNCENSORED
An exhilarating evening of student-written monologues, scenes, music, and ensemble pieces, UnCensored is a celebration of the work developed by our Acting Lab over the year. Our young artists write, develop, rehearse and perform their original show for multiple performances at an Off-Broadway theater every spring. For more info email education@mcctheater.org
PERFORMANCE LAB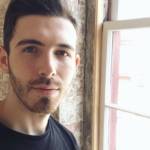 KEVIN CARILLO
Co-Director
Kevin Carillo is a theater director/choreographer based in NYC. This past winter, for his graduate thesis at Columbia University, he conceived figaro/faggots, a new opera-theater hybrid work with music by W.A Mozart and text by Larry Kramer. In June of 2023, the company of figaro/faggots performed for Larry Kramer's Memorial at the Lucille Lortel Theatre, featuring Anthony Roth Costanzo. Kevin is Co-Director of the MCC Theater Youth Company Performance Lab, where he directs an annual devised production with NYC teens. Upcoming: Kevin is commissioned by the NYC AIDS Memorial to choreograph a new site-specific work for World AIDS Day this December 2023. In March 2024, he will Co-Direct a concert of Laura Nyro music starring Judy Kuhn at the 92nd Street Y. Kevin is the Associate Set Designer for Gardens of Anuncia at Lincoln Center Theater. Administratively, he designs and manages Emergent Artist Programming at Lincoln Center for the Performing Arts. Awards/Fellowships: William R. Kenan, Jr. Fellowship at Lincoln Center; the 2019 Director Assistantship at Williamstown Theater Festival, where he worked with Trip Cullman; Directing Fellow Pool at Manhattan Theater Club; two lead artist residencies at the Mercury Store for choreography. He apprenticed with Ivo van Hove and Jan Versweyveld at International Theater Amsterdam on Gevechten en Metamorfosen van been Vrouw by Edouard Louis. Education: BFA in Drama from University of North Carolina School of the Arts (Kenan Excellence Award) — and studied Ballet with Susan Jaffe in the School of Dance; MFA in Theater Directing from Columbia University under the guidance of Anne Bogart, Brian Kulick, and Katie Mitchell.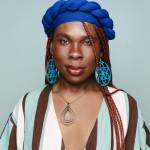 JAVON Q. MINTER
Co-Director
Javon Q. Minter (they/them) is a Black non-binary transfeminine theatre artist and educator, born & raised in pre-gentrified Bed-Stuy. As a director, they've devised works with New York Theatre Workshop's Youth Artistic Instigators & NYU Grad Acting, developed a new musical with the 5th Avenue Theater, and is consistently working to uplift new works by Queer playwrights of color. Javon is the SDCF Directing Observer for Classic Stage Company's I Can Get It For You Wholesale directed by Trip Cullman & will be co-directing MCC Theater's youth company for their annual UNCENSORED performance, premiering in Spring 2024. As an educator, Javon has taught theatre across New York State and regionally, ranging from preschoolers to conservatory to members of the United States Air Force. They are a member of the National Alliance of Acting Teachers, teaching artist with New York Theatre Workshop, LEAP & as a coach for Trans Voices, a storytelling workshop in partnership with Life Jacket Theatre Company and Sam & Devorah Foundation for Transgender Youth. In 2022, they founded No Gate Theatre Collective, a community of artistic collaborators who desire to create work & opportunities free from gatekeeping & marginalization as practiced in commercial theater. Select acting credits: What to Send Up When It Goes Down (BAM & Playwrights Horizons), Two Gentlemen of Verona (Alabama Shakespeare Festival), boys don't look at boys (New York Stage & Film), and what will happen to all that beauty (Playwrights Realm)
PLAYWRIGHTING LAB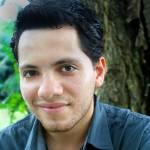 JUAN RAMIREZ, JR.
Director
Juan Ramirez, Jr. is Nuyorican and Chapín Boogie Down born-and-raised internationally produced, award-winning playwright, monologist, screenwriter, filmmaker, and poet. His solo show Broadway Of The Bronx: A Juan Man Show received the inaugural 2021 Bronx Cultural Visions Fund Production Grant. His works were selected and produced with Austin Film Festival Playwriting, Miranda Family Voces Latinx Finalist with Repertorio Español, Bay Area Playwrights Festival, IATI, LaTea, Downtown Urban Arts Festival, Abrons Art Center's 1915 Playhouse Theater, Rattlestick Playwrights Theatre, Cherry Lane, Theatre Row, Dixon Place, Ingenio Milagro, and others. As a teaching artist, he has taught at juvenile detention facilities, gifted student programs, educational venues, and workshops with Art Defined Productions. He's a Dramatist Guild member, 2020-2021 Dramatist Guild Fellow, an ATG PlayLab member, an NYC Latinx Playwright Circle member, and a teaching artist with Art Defined. He received his BA from Lehman College and MFA from NYU Tisch. www.JuanRamirezJr.com @AJuanManShow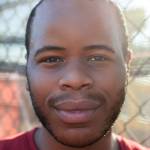 ALEXANDER LAMBIE
Assistant Director
Alexander Lambie is an artist from Intervale Avenue in the Bronx who focuses on drawing attention to marginalized people and new play development. He is a member of Middle Voice Theater Company, an alumnus of Atlantic Acting School and the MCC Youth Company. He is also known as Gina Cakestand, a drag persona living in the kitchen at the intersection of anime and the black experience. Works include: Get Cooking With Gina (BAAD) Gina's Holiday Lasagna (BAAD) The Enclave dir. Victor Cervantes (Rattlestick), Orpheus and the Berkshires dir. Laura Savia, Accidents Waiting to Happen dir. Padric Lilis (Stable Cable) and The Parlour dir. Daniella Heart.
Want access to our full 2023/24 season? 
Click to YES to learn more about all the exclusive benefits for
SUBSCRIBERS & PATRONS
THE ROBERT W. WILSON MCC THEATER SPACE