DIRECTOR'S NOTE:
When I was a senior in high school, the Philadelphia School District had added Black History as an official subject in the curriculum. Eager to learn about the history of my people; I had all these expectations: a Black teacher; a plethora of books to read; and most importantly research projects that would ultimately deepen my knowledge as a young Black man in America. That's what I expected. Here's what I got: A whimsical special education teacher; a bunch of worksheets; and the occasional puppet show…. yup. That was my Black History class in 2008, all while we were gearing to elect the first Black president of the United States. I never came to class after the first puppet show— Ms. Baraldi lost every ounce of my respect. What I regret the most from that experience is not mustering up the energy to organize my fellow students in demanding a change. I just wanted to graduate and get my Black History elsewhere.
This is why Arunda Chatmon Must Change, by Gerald Jeter is so important to me. We get to witness these two young men boldly take charge of their Black History education against all odds. Where was this play thirteen years ago?! Words can't express enough how much joy and healing I received while working on this play with this talented young playwright. What we're all witnessing today is a wunderkind in process. My hope is that Mr. Jeter continues the work until he sees his vision fully realized on the living stage. Because this play is a generational ripple effect waiting to happen. This Fresh Play Friday reading is just the first stone thrown in the water… wait until he's finished with the boulder. Congratulations, Gerald! You're a playwright that the world's been waiting for.
-Josh Wilder
CAST AND CREATIVE TEAM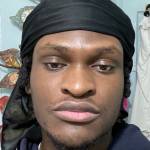 GERALD JETER
Playwright
Gerald Jeter is from Brooklyn, New York, and has a love for the arts. Using his interest in writing as a medium to express emotion and feeling, he's created several spoken word pieces and separate short works for the Rattlestick Theater. In his spare time, he listens to music to support his creative process. He writes to make stories meant for the black community, intending to create black spaces.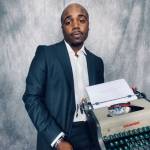 JOSH WILDER
Director
Josh Wilder is a playwright and producer from Philadelphia. His work has been developed; commissioned; and produced at various regional theaters and festivals across the country including The Fire This Time Festival, Classical Theatre of Harlem, New York Theatre Workshop, True Colors Theatre Company, The Kennedy Center, Oregon Shakespeare Festival, 2015 O'Neill National Playwrights Conference, PlayPenn, Company One, InterAct Theatre Company, and Yale Rep. Past awards include the Holland New Voices Award, The Lorraine Hansberry Award, The Rosa Parks Award, and The ASCAP Cole Porter Prize. Currently, he's stationed in Los Angeles leading the next generation of emerging writers at The Playwrights Workshop; and serves as Artistic Associate at Bay Street Theater in Sag Harbor, NY. MFA: Yale School of Drama. BFA: Carnegie Mellon.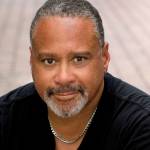 GUIESSEPPE JONES*
Arduna / Lonnie's Father
Regional theater: Lt. Stokes/American Son@The Pittsburgh Public, Bono/Fences @CalShakes, Henry/Race@CATF, Holloway/Two Trains Running and Sam/Master Harold and the Boys@The Weston Playhouse. NYC theater: Public Enemy@The Pearl Theater Company, Widows@59East59th St., and Bullrusher@Urban Stages. TV and film credits include; "For Life", "Prodigal Son", "The Black List", "Blue Bloods", "House of Cards", and "Julie and Julia." Guiesseppe is an alumnus of A.C.T.
*The Actor appears through the courtesy of Actors' Equity Association, the Union of Professional Actors and Stage Managers in the United States.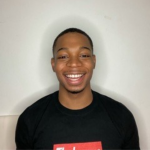 ISAIAH MARTINEZ
J / Stage Directions
Isaiah Martinez is an actor, playwright, singer for The Bronx. Isaiah started studying theatre at 11 and has never looked back since. An Alumni of the Acting Lab Isaiah is thrilled to be back at his MCC stomping grounds. Isaiah is currently a senior at Purchase College receiving a B.A in Theatre and Performance. Shout out to The Bronx, my family, and all my intersectional folks.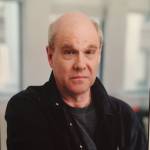 JAY PATTERSON
Mr. Regal
Theater : Broadway: K2 , Inherit The Wind. Off Broadway :  Primary Stages ( Cherry Lane ) , NYTW, McGinn-Cazale Theater, CSC , 59 E59 , Roundabout. Longtime member of EST . Regional: Guthrie, ACT ( Seattle ) , Pittsburgh Public, Actors Theater Of Louisville ( Humana Festival ) , Arena Stage . Founding member of the Penumbra Theater  (St. Paul Minn. )  T V :  Numerous episodic , ( Law And Order ) Blue Bloods , etc. Film : Ted 2 , Nine Lives , Norman , and many others.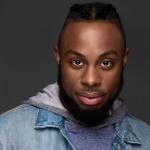 TRAVIS RAEBURN
Stephan / Malcolm
Travis Raeburn is a New York City actor, as well as a recent graduate of SUNY Purchase's Acting Conservatory (BFA). After graduating from Fiorello H. LaGuardia High School (Drama) in 2016, he has gone on to be featured in a national commercial for MasterCard USA, a live Pop Tarts commercial on Twitter, and a live-stream run of Phoenix Theatre's Henry VI as the titular character. Since 2018, Raeburn has also has co-starred in films such as First Match and Civic Mind — most recently obtaining his first recurring television role on the Hulu series, Wu-Tang: An American Saga.  Raeburn is forever in endless gratitude and debt to his mother and grandmother for their endless love and support. He would like to thank family, friends, and predecessors for allowing him to stand on their shoulders. Black lives have and always will matter. His website is https://travisraeburn.com.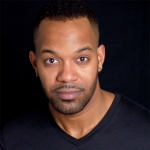 TEMESGEN TOCRURAY
Mr. Johnson
Temesgen Tocruray is a proud Eritrean-American Actor/Activist. Some of his most recent credits include HERE Arts "Unpacking", Kampala (Uganda) International Theater Festival "Mourning Sun" and New Brooklyn Theater "Rachel' to name a few. He is also a proud member of Poetic Theater Productions.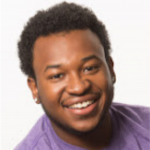 DAVE TYRIK
Alan / Lonnie
Dave Tyrik is an actor from The Bronx, N.Y. He recently graduated from SUNY Buffalo State where he earned his Bachelor of Arts in Theater. He is also a graduate of The Eagle Academy For Young Men. He was a member of the CAT Youth Theater where he was a part of the plays WALLS and If The Shoe Fits and performed in MCC's Freshplay Festival in NYC. Some of his previous work at Buffalo State, has been playing Harpo in The Color Purple. Being in The Mousetrap, Deranged Durang, and numerous other live performances . His credits include Stephan in Ujima's production of Free Fred Brown, Shermy in Theater of Youth's production of A Charlie Brown Christmas and Micheal Cabin in Road Less Traveled Productions' of Interrogation Room. His plans for the future is to continue telling stories that matter for as long as he possibly can.
*The Actor appears through the courtesy of Actors' Equity Association, the Union of Professional Actors and Stage Managers in the United States.
Want access to our full 2023/24 season? 
Click to YES to learn more about all the exclusive benefits for
SUBSCRIBERS & PATRONS
THE ROBERT W. WILSON MCC THEATER SPACE