A SEASON OF SHOWS
LIVE FROM YOUR HOME AND OURS
Our subscriptions bring you theater in your PJs! With the LUXURIES of no late seating issues, no worries about silencing your cellphone, unlimited restroom breaks, and more. We're even catering to those of you who may want to eventually get dressed with select packages that offer two in-theater productions when safety allows.
AVAILABLE IMMEDIATELY ON MCC THEATER ON DEMAND
FRANKIE & WILL
by TALENE MONAHON
directed by JAKI BRADLEY
featuring RYAN SPAHN, MICHAEL URIE
THE SENTINELS
by MATTHEW LOPEZ
directed by REBECCA TAICHMAN
featuring JANE ALEXANDER, DENEE BENTON, KATRINA LENK, PRISCILLA LOPEZ
PUES NADA
by AZIZA BARNES
directed by WHITNEY WHITE
featuring ITO AGHAYERE, ALFIE FULLER, KAREN PITTMAN, KARA YOUNG
WHEN
by C.A. JOHNSON
directed by TAYLOR REYNOLDS
featuring ANTOINETTE CROWE-LEGACY, KECIA LEWIS
BETWEEN THE TWO HUMPS
by HALLEY FEIFFER
directed by TRIP CULLMAN
Joseph and Mary are at each other's throats. Giving birth to the Messiah is, like, important and stuff but is it worth this trek to Bethlehem through the desert on a camel? Are we there yet?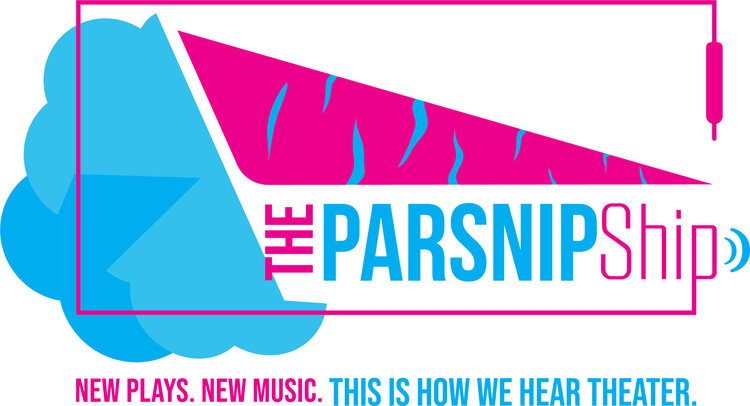 MCC Theater, in association with The Parsnip Ship and Business Lunch Productions, will present This Is Where We Go, a six-part radio play podcast developed with The Parsnip Ship's Radio Roots Writers Group. MCC's first commission looks closer at the different ways that theater can be created and produced and was inspired by the Octavia Butler quote "All that you touch / You Change. / All that you Change / Changes you. / The only lasting truth / Is Change. / God is Change."
 The Radio Roots Writers Group includes Amara Brady, Jessie Rivera DeBruin, Gina Femia, and Nina Ki. The series will be directed by Tamilla Woodard.
UPCOMING VIRTUAL + ON DEMAND
ON LOVE
THURSDAY, FEBRUARY 11, 2021 AT 6:30PM ET
by MFONISO UDOFIA
directed by AWOYE TIMPO
A NEW PLAY
THURSDAY, FEBRUARY 25, 2021 AT 6:30PM ET
by SUSAN SOON HE STANTON
directed by ELLIE HEYMAN
ROME AND JA'NET
COMING SPRING 2021
by DOMINIQUE FISHBACK 
VIRTUAL AND IN-PERSON PRODUCTIONS
SPACE DOGS
Coming 2021

by NICK BLAEMIRE, VAN HUGHES
directed by TINA LANDAU
NOLLYWOOD DREAMS
by JOCELYN BIOH
directed by SAHEEM ALI
It's the 1990s and in Lagos, Nigeria, the NOLLYWOOD film industry is exploding and taking the world by storm. Ayamma dreams of stardom while working at her parents' travel agency alongside her lovable and celebrity-obsessed sister Dede. When Ayamma lands an audition for a new film by Gbenga Ezie, Nigeria's hottest director, she comes head-to-head with Gbenga's former leading lady, Fayola. Tensions flare just as sparks start flying between Ayamma, the aspiring ingénue, and Wale, Nollywood's biggest heartthrob, in this hilarious new play about dreaming big.
SOFT
by DONJA R. LOVE
directed by WHITNEY WHITE
Flowers are magically in bloom—in Mr. Isaiah's classroom, in the halls of the correctional boarding school where he teaches, and in the depths of his students' imaginations. After one boy dies by suicide, Mr. Isaiah struggles to figure out how to save the Black and Brown boys he teaches from a world that tries to crush their softness.
Want access to all of our digital content? 
Click to YES to learn more about all the exclusive benefits for
SUBSCRIBERS & PATRONS
THE ROBERT W. WILSON MCC THEATER SPACE